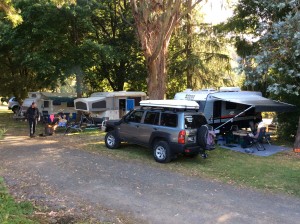 When you are sucked into the world of 4WDing, buying your base vehicle is just the beginning.  There is an endless amount of gear out there on the market that you can buy to customise your 4WD and turn it into an off road weapon or the ultimate long distance tourer.
As you can imagine, now that I am onto my 5th 4WD, I have spent my share of hard earned on a plethora of accessories.  Some have been great and others have been a bit of a disaster.
Here I want to review some of the better products I have purchased and fitted to the various 4WDs I've owned.  Hopefully some of my experiences can assist you to spend your money wisely.
As always with our product reviews, we rate them out of 5 westies.