One of the great benefits of social media is the ability to link up with people who share a similar passion to yourself. Its no secret we are big fans of Roadstar caravans and we dearly love our Safari Tamer. We are always keen to chat to other Roadstar owners when ever we meet up and we thought it would be a great idea to form an owners group on FaceBook. We were really surprised at how quickly the group grew, with over 600 members in a little over 12 months. We'd seen how other owners groups had held a get together and thought we would do the same for our group.
The destination was the Maryborough Showgrounds where the staff sectioned off a large area just for us. We were able to have a large group happy hour each night complete with open fires.
Also in attendance was the crew from What's Up Down Under who were producing some promotional material for Roadstar Caravans owner, Ken Nizam. They brought a whole lot of fun to the gathering organising trips to local attractions, a cooking competition and a heap of give-aways for the attendees. There was even an opportunity for some of the owners to participate in the filming and photography of the promotional material. The whole event will feature in an upcoming episode of the What's Up Downunder TV show early in 2019.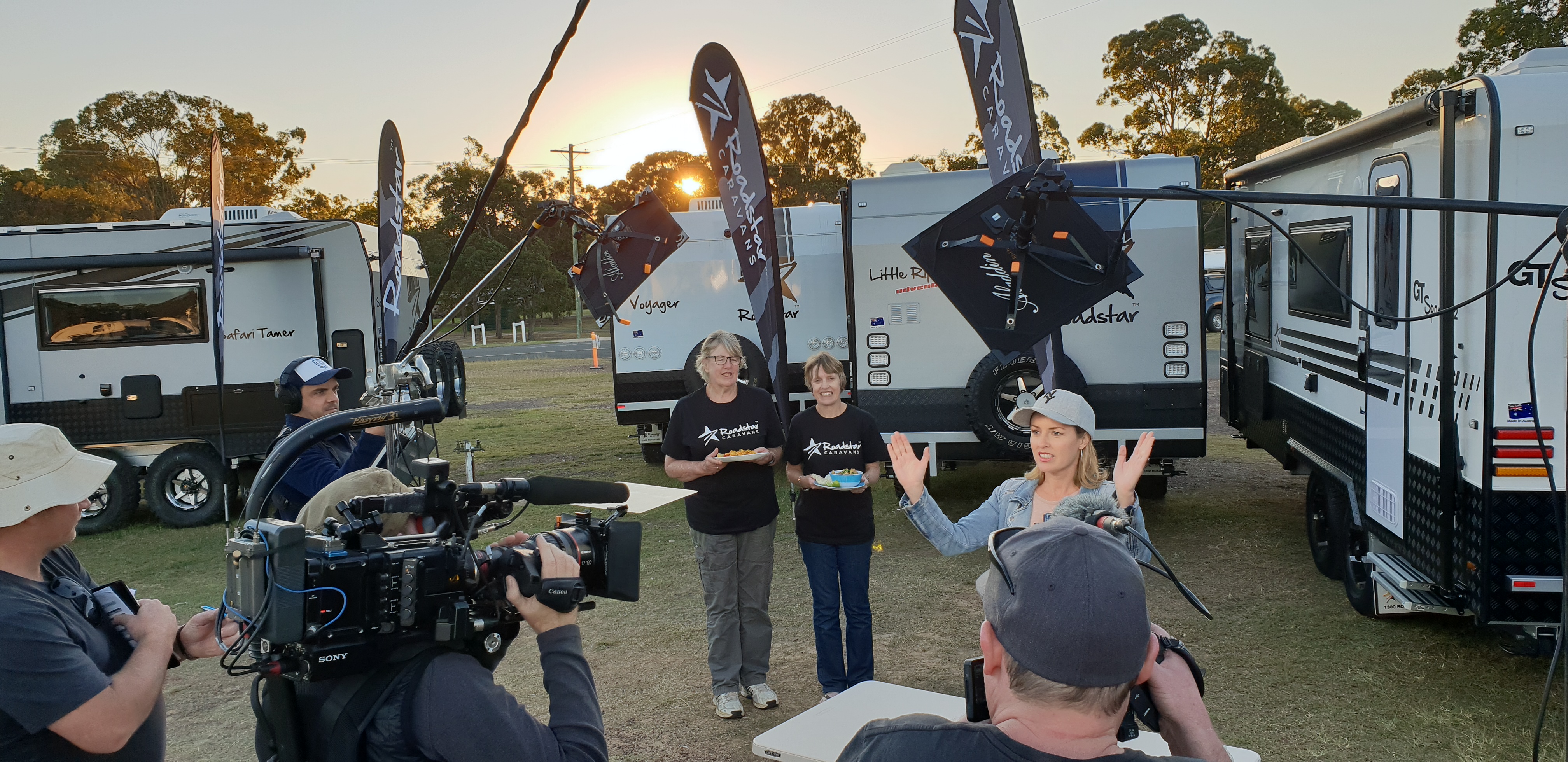 Kylie and I were also really lucky to participate in a test drive of the latest Roadstar caravans on magnificent Fraser Island. This was a huge amount of fun towing these brand new caravan along the inland sand tracks of the island as well as zipping along the main beach. We stopped at several locations including the wreck of the Maheno for some photo shoots. A shout of thanks to the members who took care of the girls for us while we were off having fun...!
Fraser Island really turned it on for us with whales breaching just off the shore and wild dingos checking us out on the beach.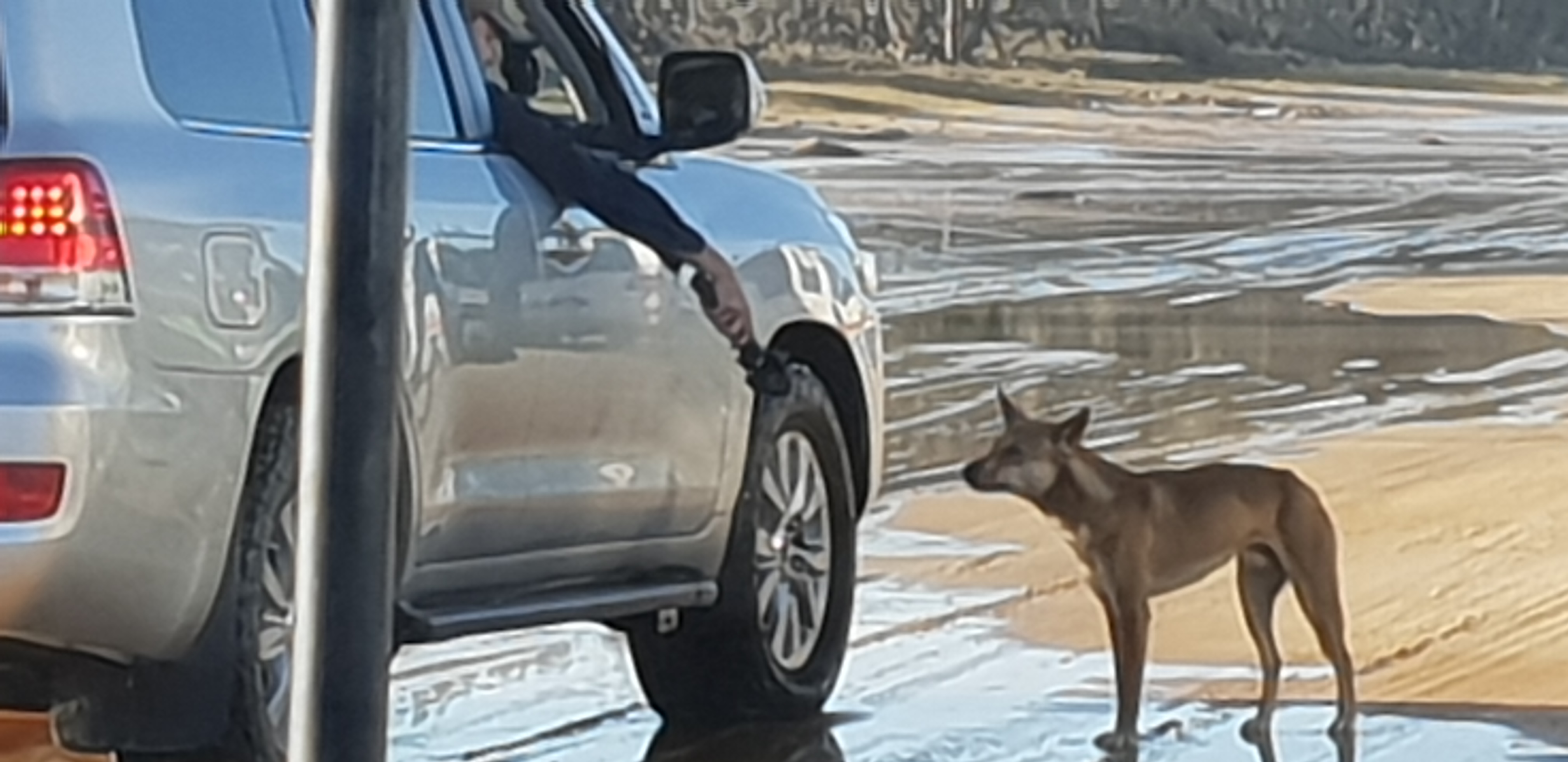 We're really happy to report the Roadstar Caravans performed amazingly in these conditions.
When we got back to Maryborough and the rest of the group, Ken and his 2 lovely daughters put on a huge BBQ complete with home made dips and salads. It was a lovely gesture of gratitude from Ken to his happy customers.
The group members are all absolutely lovely people and many new long lasting friendships were formed over the week. We all got to show off our Roadstar caravans from the classic originals right up to a brand new full composite Sirrius, probably the secret envy of everyone there...!
We've already booked the time and place for the next group get together in 2019.
For details, join up on the Roadstar Caravan Owners Group on facebook via the link below. Remember to answer the question so we know you're a real person...!
Safe Travels.