Safety Dave Rear View Camera System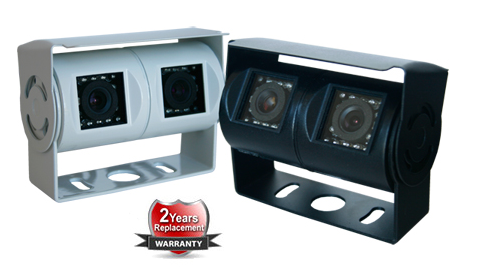 When researching a rear view camera system for the new Roadstar Safari Tamer caravan, one name kept coming up with good reviews; Safety Dave.  Everyone we spoke to said that their products were extremely high quality and their after sales service is second to none.  Well we can now add our testimony as we have found their products to be outstanding quality and their service goes above and beyond all expectations.
Firstly I rang them to discuss what system would suit our needs and they recommended their dual camera system.  This comprises of a single camera module with 2 separate cameras that can be pointed at different angles independently of each other.  This is so you can use the system as a rear view camera with one camera pointed up towards traffic at the rear of the van, and the other pointing down towards the rear bumper of the van to aid reversing. The monitor has 2 channels and can view each camera feed at the push of a button or via the remote control.  The car and caravan are connected by their proprietary WOZA cable system which is essentially a heavy duty connection system between the car and caravan.  When its all installed it looks like a quality system that will last for years.
The whole kit was delivered overnight.
Looking at the contents of the box, it is obvious where the additional costs for this system go.  Everything is top quality and a huge leap up from the sort of stuff I have bought in the past from eBay.  The monitor is particularly good having a built in sun visor and quality attachments such as the windscreen holder.  Its also a very bright and clear display.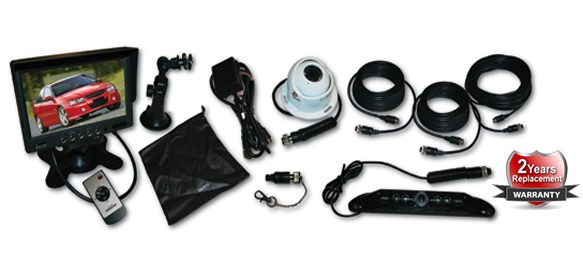 Another key feature of this system is the audio signal feed.  It is brilliant and when Kylie is behind be guiding me into a tight caravan park site, I can hear her clear as day through the monitor's speaker.
The whole package looks very simple to connect and shouldn't prove an issue for any competent auto electrician or caravan manufacturer to install.  Having said that, for some reason when we first connected ours, we could only get one camera feed to work.  On the return journey, no feeds worked.  To cut a long story short, we contacted Safety Dave and they immediately dispatched a test camera and cables to help diagnose the fault.  This proved inconclusive, so John from Safety Dave offered to come to our house and have a look at the system.  After spending an hour and a half pulling everything apart and testing every component, the problem was narrowed down to incorrect wiring by the auto electrician and a possible fault with one of the connectors.  John got everything working for us all at no charge.  Given we live in Craigieburn and Safety Dave's office is in Moorabbin, this is no small effort and we cannot thank them enough for their dedication and commitment to their product.  The wiring was not their problem but John fixed it for us anyway.  Bloody brilliant in my opinion and I will continue to sing their praises at every opportunity.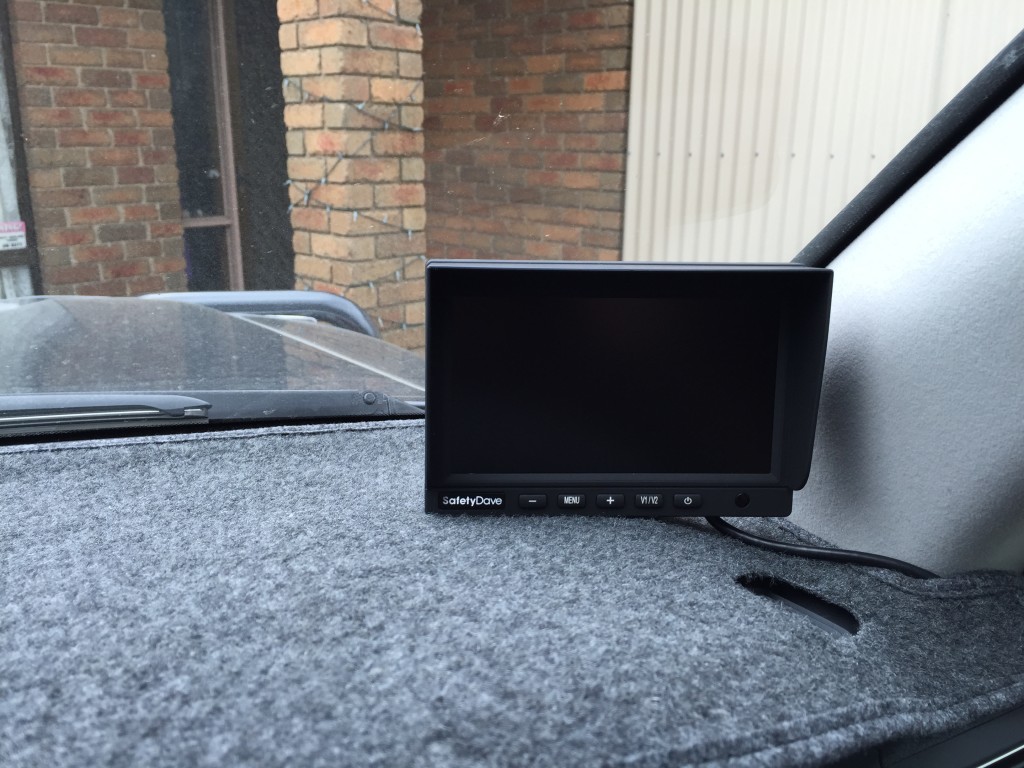 The whole experience has reinforced my belief that you get what you pay for in this world and I doubt very much we would have had the same level of service if we had purchased a cheaper retail product elsewhere.  We highly recommend Safety Dave and their range of products.
For more information, visit Safety Dave's website.