Essential Caravan Accessories
Some essential equipment you will need: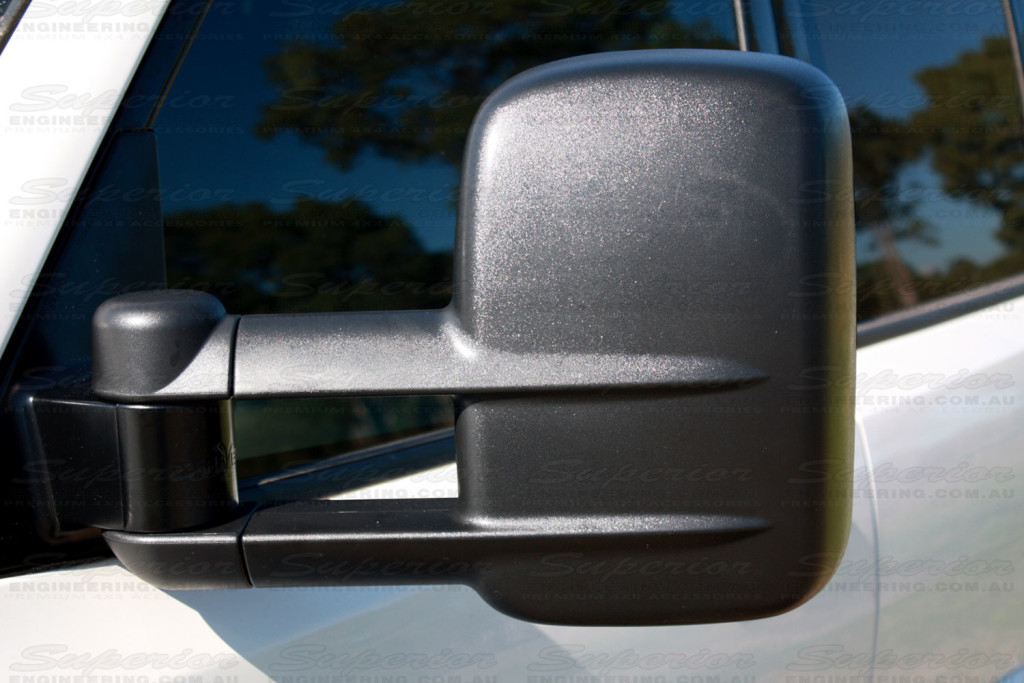 Towing mirrors. Vast opinions on what's good. We bought a cheap clip on set from Aldi to see how they worked. Have now purchased a set of Clearview replacement mirrors.
Weight Distribution Hitch. Make sure your tow vehicle can accept one. They make towing so much more comfortable when used correctly.
Outdoor cooking gear. While your van will undoubtedly have a well set up kitchen, a lot of people do not like cooking inside their vans, us included. We have both gas and electric options and have purchased a thermal cook pot as well. All have been found to be a good investment. Things like an electric kettle and toaster will get lots of use.
Spare parts. Keep a set of fuses, toilet chemicals (we use the satchels as they are simple and work well), some silicon sealant, wire ties and some electrical tape. Also an assortment of hose clamps, various nuts, bolts, screws and nails. You can deal with most emergencies with this kit.
Drinking hoses. Having a good quality drinking hose and an extension hose will be invaluable for ensuring you have quality drinking water. Normal garden hoses will foul the water.
Make sure you have a silage hose. Should be supplied.
Trailer Mate jack. These are brilliant. Highly recommend one in addition or instead of the standard jockey wheel.
Wheel chocks, ramps and assorted blocks. Essential for securing your van, getting it level and stabilised on uneven ground. Even the best caravan park has wonky sites…!
A good quality sand mat will be helpful in keeping your van clean of dirt. Also consider some mats for inside the van. I made a good set of fitted mats out of 2m of rubber backed marine carpet from Bunnings for about $30. We also carry a small vacuum cleaner.
Get good quality plates, cups and mugs. Some people recommend putting rubber matting in between everything to protect from vibration damage. We also have a selection of the Sistema containers for things like coffee, tea, sugar, etc. These have a positive lock as well as a good seal. I find square stuff earlier to store than round objects.
I know many people have negative opinions on generators but if you require good, reliable power at all times (I have a CPAP machine which can eat into my batteries) and you experience poor weather, your only option may be a backup generator. We bought a cheapie from ebay (4.4kva for $560) and use it as a last resort.
I would consider keeping a spare battery charger. Not that I've had one fail but considering everything is 12v these days, the reliance on these to keep everything running is pretty important. Having a backup is just piece of mind.
We keep a separate set of phone chargers in the van at all times. Saves forgetting them….!
We bought a small space heater for those nights that the reverse cycle was just not quite warm enough. (-6 in Tenterfield…!)
I just bought a small step ladder to assist with cleaning and fixing any issues on the roof.
Get an Ampfibian and a selection of electrical cords. Make sure they are rated for 15 amp and suitable for outdoor use.
There's probably a heap more ideas but I think the KISS principle works best. Nothing like a good shakedown trip to figure out what you need…