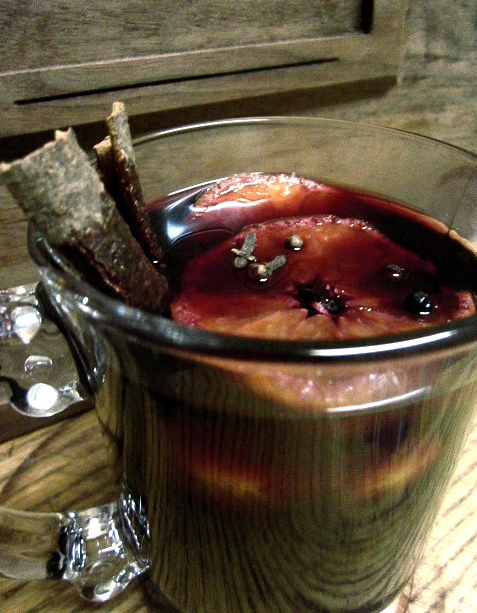 Mulled wine is a beverage usually made with red wine along with various mulling spices and raisins. It is served hot or warm and may be alcoholic or non-alcoholic (but where's the fun in that?).
Port and Claret are traditional choices for mulled wine, and are often combined, as is the case in this recipe.
It s just the thing for a cold night around a camp fire...!
Ingredients:
1/2 x Bottle red wine. Anything will do
1/2 x Bottle port. Any port in a storm...!
2 x Cinnamon sticks
1 x Vanilla stick
1/2 Pack cardamom seeds
1/3 Pack cloves
2 x Teaspoons mixed spices
1/2 Cup sugar
Orange and lemon rind (2 strips of each)
Cooking:
Combine all the ingredients into a billy or saucepan large enough to hold the wine and port. Stir to dissolve the sugar. Place near to the campfire or over a low heat and allow to simmer for 10 to 15 minutes. Do not allow to boil. Pour thru a strainer into mugs and serve.
Obviously this is not an exact science so don't be too fussy measuring the ingredients. I've heard others adding other stuff but this method seems to produce the desired effects.
Warning. This stuff is lethal.