Install GPS Stereo System in GU Patrol
The Nissan GU Patrol is a fantastic base vehicle that you can easily built into anything from a very competent long distance touring 4WD or into a full off road weapon.  Its very easy to work on and there's no end to the available accessories. One of the first items you will want to change is the stereo head unit.  The one that came standard with Edwin was pretty basic so I was keen to change it over as soon as possible.  But I must admit I was a bit apprehensive about taking apart the dashboard of a brand new car but after doing a bit of research, I discovered it was a very simple exercise.  Here's how you do it:
You will need:
Philips head screwdriver
A butter knife for prising apart plastic facia
Wiring Loom adapter to suit your new stereo unit (available from JB Hi Fi)
Step 1: Locate and remove the two fixing screws for the facia under the stereo unit.
Step 2: Carefully lift the facia away from the dashboard by lifting it from the bottom.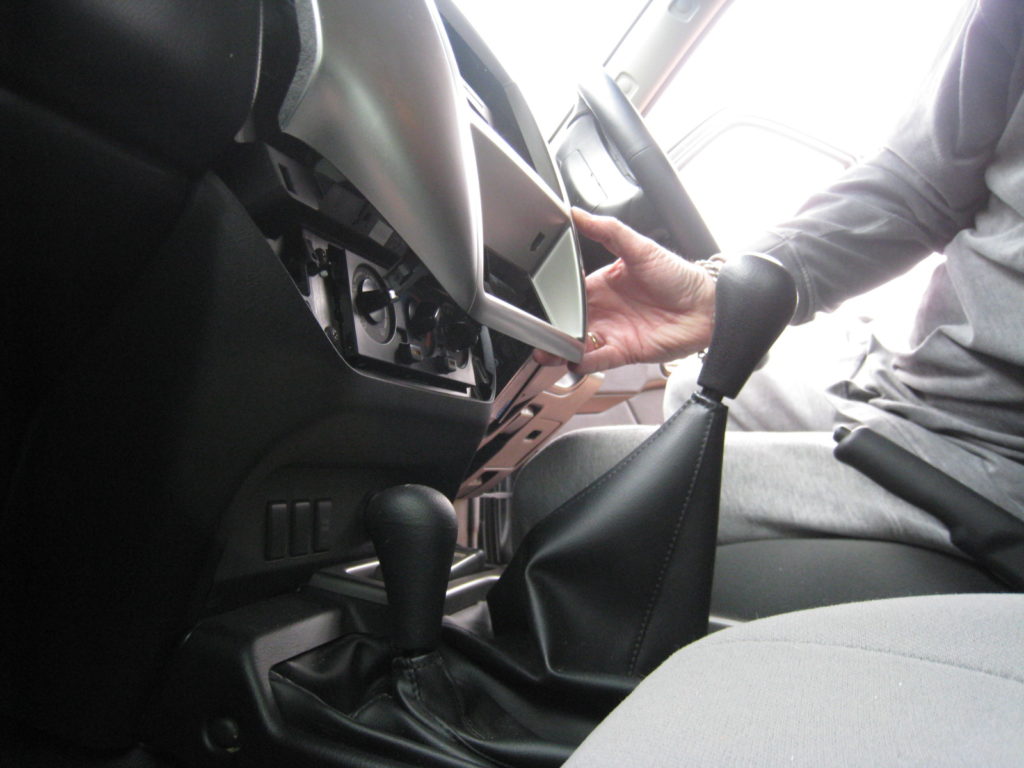 Step 3: Disconnect the Hazard Lights and Demister switches wiring looms.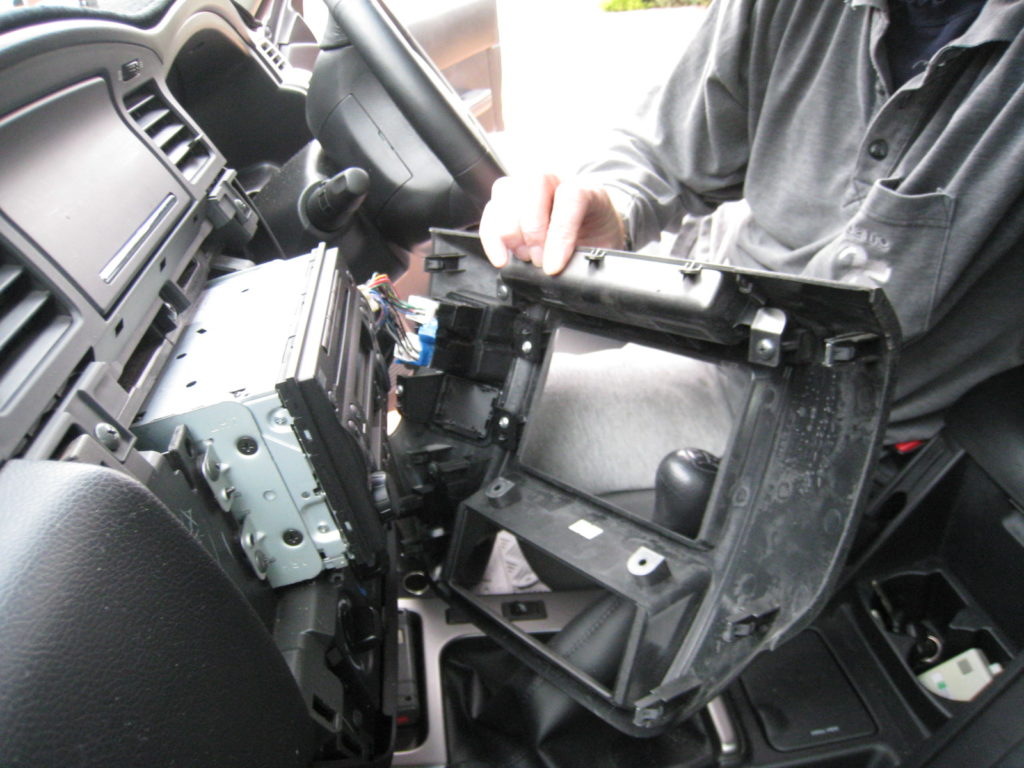 Step 4: Locate and remove the 4 retaining screws for the factory head unit.
Step 5: With the retaining screws removed, the head unit will simply pull out. Be careful not to pull it out too far too quickly or you could damage the wiring loom at the rear.  Remove the side rails from the factory head unit and attach them to the corresponding position on the new head unit.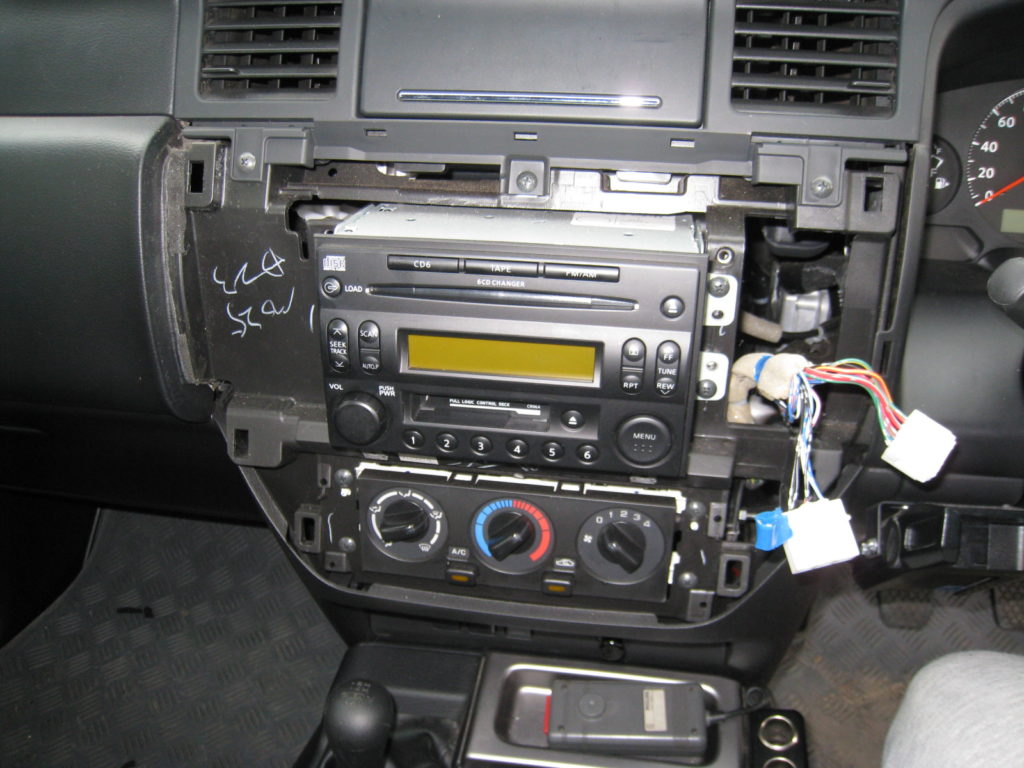 Step 6: Connect the wiring loom adaptor to the rear of the new stereo head unit and connect it to the factory loom.  Remember to connect the radio aerial cable as well.  I also took the opportunity to install rear speakers with the necessary wires as well as a rear view camera.  The wiring for these is easily routed through the back of the cavity, down behind the carpet in the passenger foot well and along the sills.  The plastic step pads covering the sills in each doorway just pull away as they are held by basic plastic clips.
Step 7: Reassemble the head unit and facia in reverse of the above steps.  Your new GPS/Stereo should power up and work immediately.