Are you looking for a Better Advertising Opportunity...? 
Do you manufacturer or distribute products to the RV, Caravanning and Camping communities and want to promote your product to a tailor-made audience?  If the answer is yes and you are interested in becoming a sponsor, we would love to hear from you.
Ready to Go with an Established Web Presence...!
For as little as $11 per week.
Our site has only been operating since October 2015 and already we have hit over 110,000 unique visitors and over 150,000 sessions...!  We are seeing an average of 700 active visitors and approximately 2,000 page views every week....!
The numbers are growing all the time thanks to our continued commitment to updated content on our website, social media and RV forums.  Our Facebook Group has over 450 members and our Facebook mirrior site is growing in popularity.  In just 28 days over the 2016/17 Christmas period our posts reached 150,000 readers...!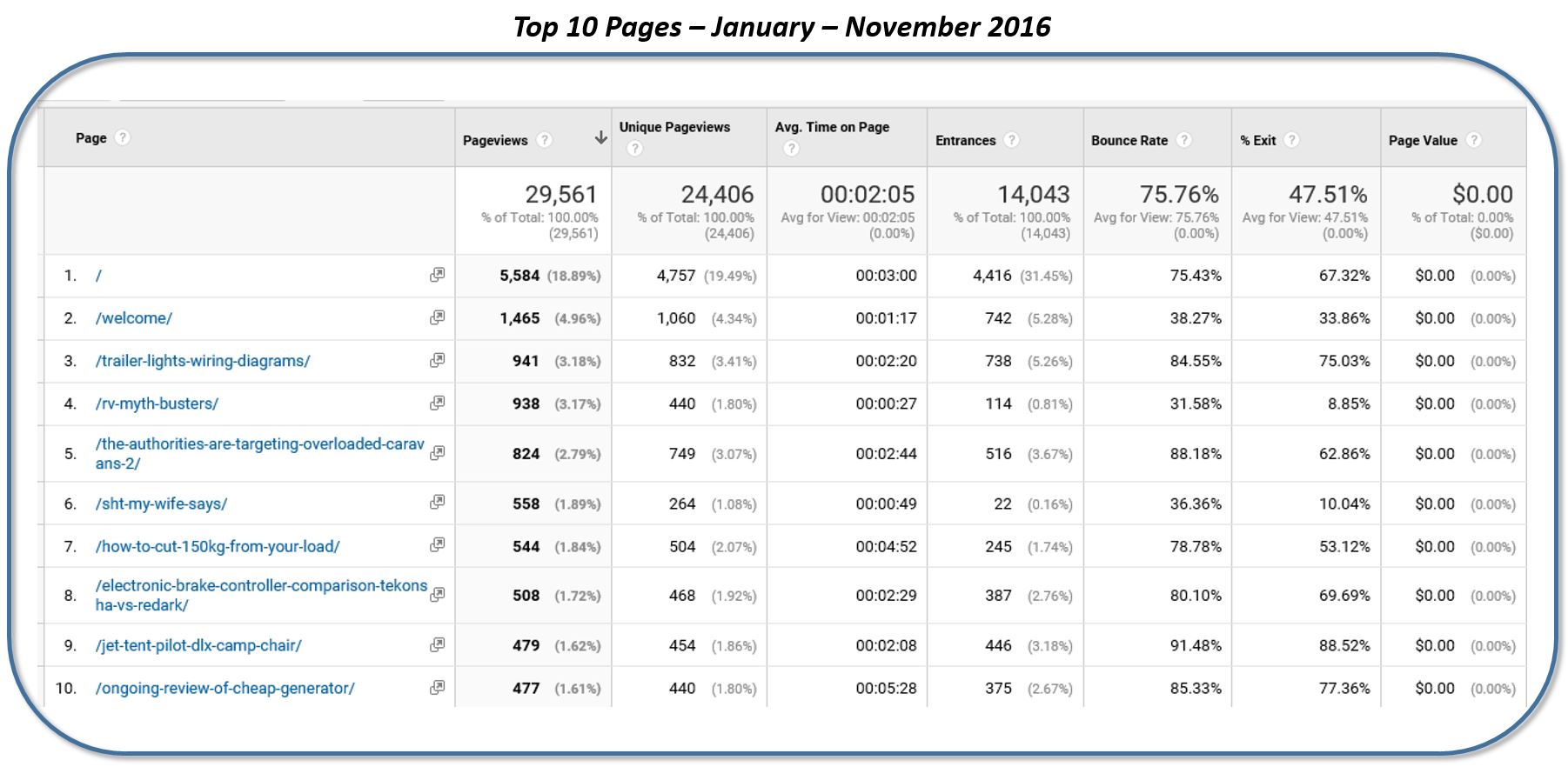 Our website is only part of the RVeeThereYet.com story for our sponsors.  Our social media presence links directly back to this website ensuring we have complete coverage and exposure to the wider RV community.
Extensive Social Media Presence
Our audience is very wide spread across the country as well as visitors from outside Australia including the USA, UK, Japan and China and the UAE..! We monitor how popular our site is using the latest in analysis tools to ensure we know what are the most popular pages and topics.
Real Product Reviews
We are also happy to test and review any products for you and report back on our results here and on our social media sites.  We're able to test everything from a torch to a 4WD and caravan in real world conditions and give them our unique rating out of 5 Westies.
"...you can be guaranteed that the people reading information about your products will be genuinely interested in them."
Contact us for more information about becoming a sponsor by emailing rveethereyet@gmail.com
Or use the form below.
Ask us about our special introductory offer....!