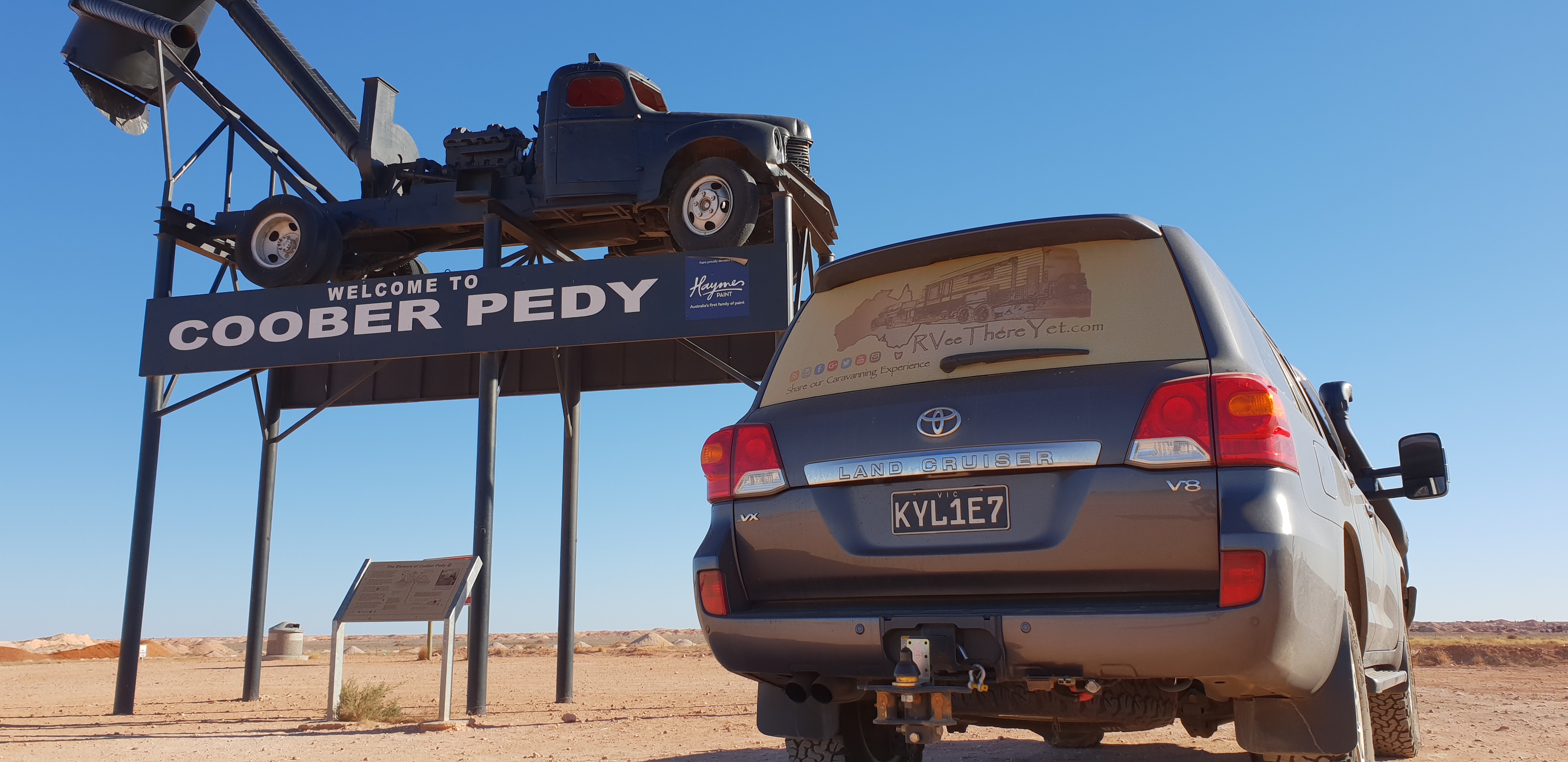 Coober Pedy has got to be Australia's most unique town. Its isolation, history and its multicultural population are just the starters. Add to the fact that the majority of the inhabitants live underground to escape the ferocious heat of the summer months while they labour for the lure of untold fortunes of opal mining, and Coober Pedy is the perfect introduction to life in the remote Australian Outback.
Well...so it would seem. Unfortunately, Coober Pedy has not always lived up to expectations. Its a harsh environment that seems to repel the most basic of campers. Just try driving a tent peg into the ground. The plight of the local Aboriginal people is confronting to say the least. The image is not helped by the fact that caravan parks in the town lock their gates at around 7pm every night, whether you're in there or not. Its a frontier town right out of a Mad Max movie.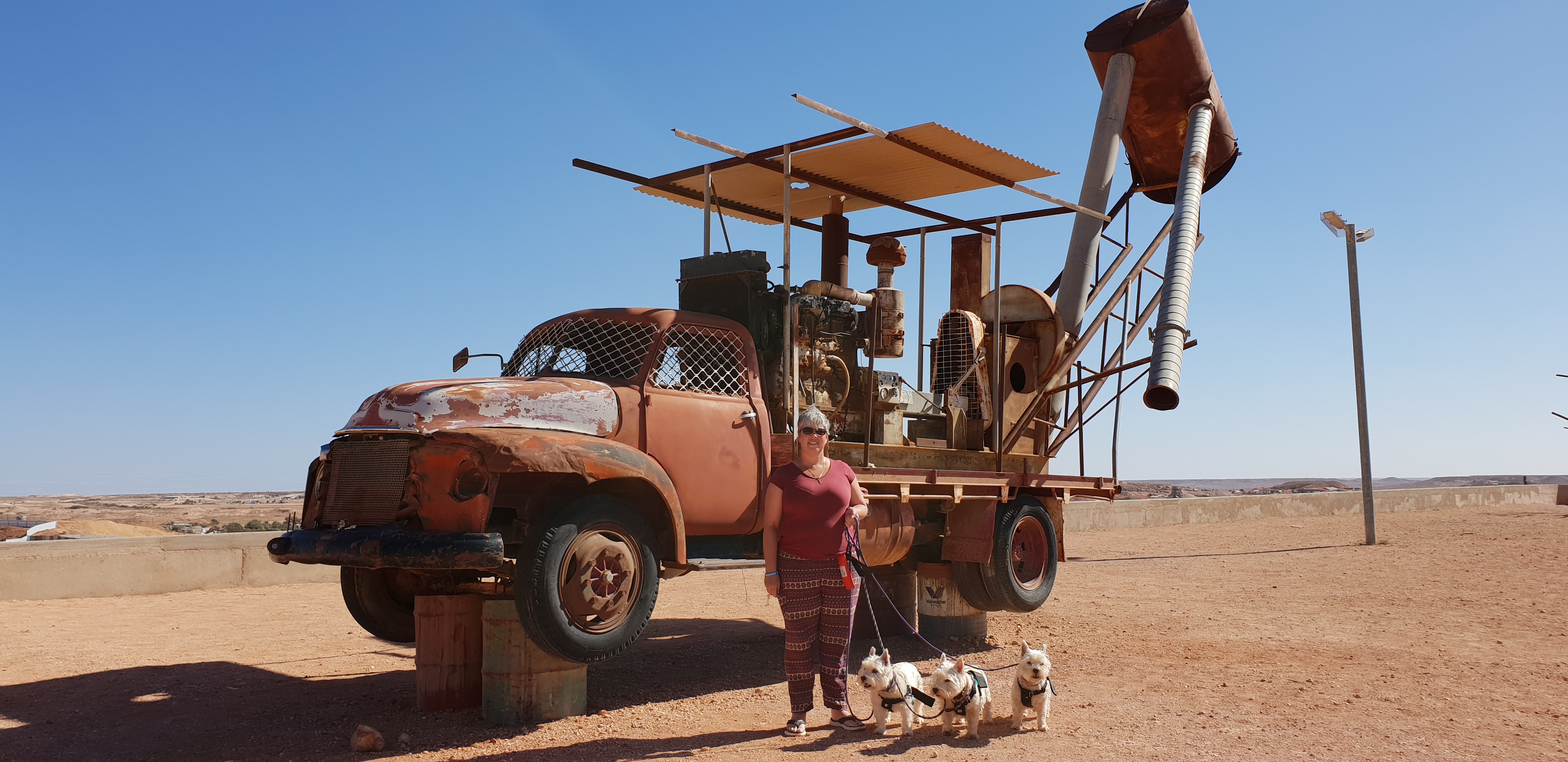 The first time I brought Kylie to Cooper Pedy, we had a terrible time. We were kept awake all night by hundreds of howling dogs. We witnessed a distressing scene of a local man being beaten by his wife. We also got the feeling from some shop keepers that we were not welcome. It was pretty sad. We vowed we would never go again.
Fast forward a few years and we found ourselves contemplating another visit to Coober Pedy. You see, we had a lot of time to kill on our trip along the Stuart Highway and, as far as major populated centres go, Coober Pedy is just about it once you get north of Port Augusta. So putting our reluctance aside, we booked in to visit for a few days.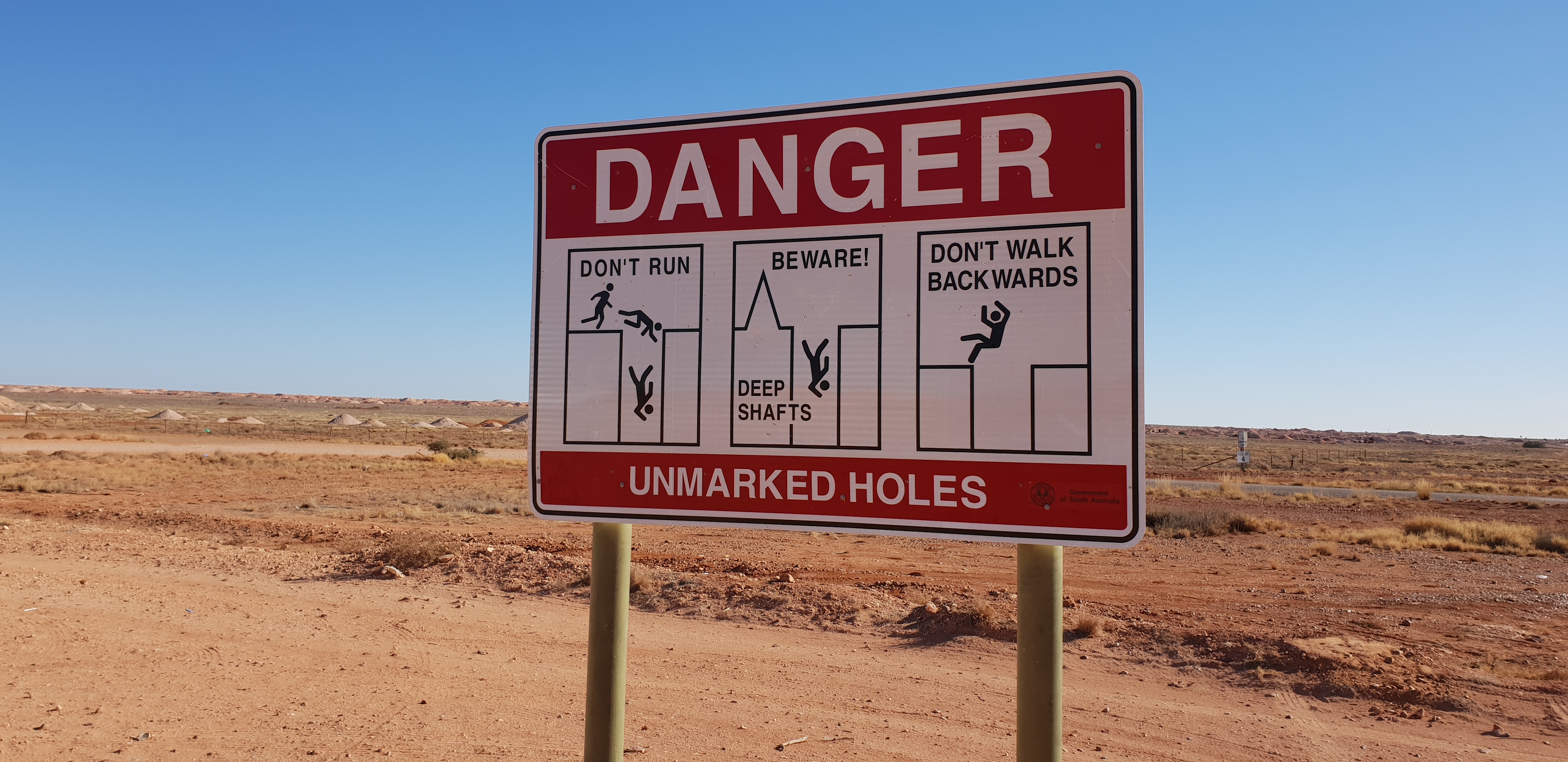 Immediately upon our arrival, we could sense a change. It was quieter in the town, the staff at the caravan park seemed more relaxed. There was no curfew and no sign of a gate to shut. There had even been some rain, as evidenced by the large puddle on the road outside the caravan park entrance. Something had definitely changed.
We spent an absolutely delightful few days in Coober Pedy. We had a spectacular series of thunderstorms come through on our first night. Coober Pedy is lucky to see rain once a month, let along a decent downpour, accompanied by a stunning light and sound show. It washed the dust off our rigs and settled the dirt at the park.

We took a drive to the Breakaways, the remains of an ancient mountain range that look out of place in an endless featureless landscape. Further on we headed to a section of the Dog Fence, one of the longest man made structures in the world, stretching over 5,600km across the outback.
No trip to Coober Pedy would be complete without visiting the underground hotel where you can enjoy a cold beverage surrounded by walls and ceilings carved out of the rocky earth. There's shops selling opals of all shapes and sizes and a cafe's that serves light meals that are just delicious.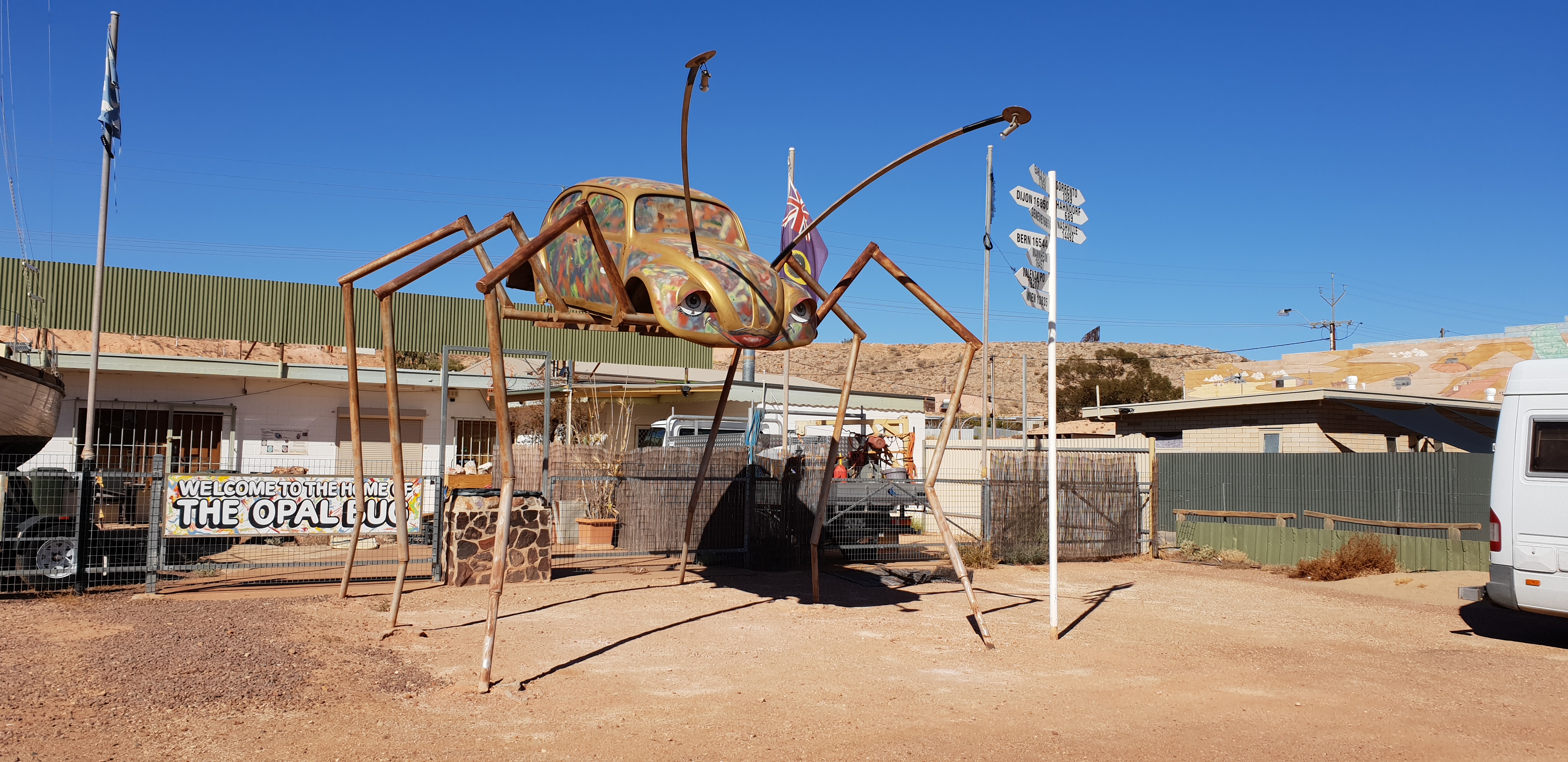 Coober Pedy is not a huge town so you can take an easy walk to see the sights or take your car and go and check our some of the working mines in the area. A drive to the Big Winch Lookout wont disappoint either with great views of the town and surrounding area. You get a real sense of the isolation from here as there is little between the outskirts of the town and the horizon except miles of red dirt.
Last time we shopped at the local supermarket, we threw away most of what we bought as it was very ordinary. Today, the IGA supermarket is as good as any other in the country with heaps of fresh fruit and veggies, meat galore and everything in between.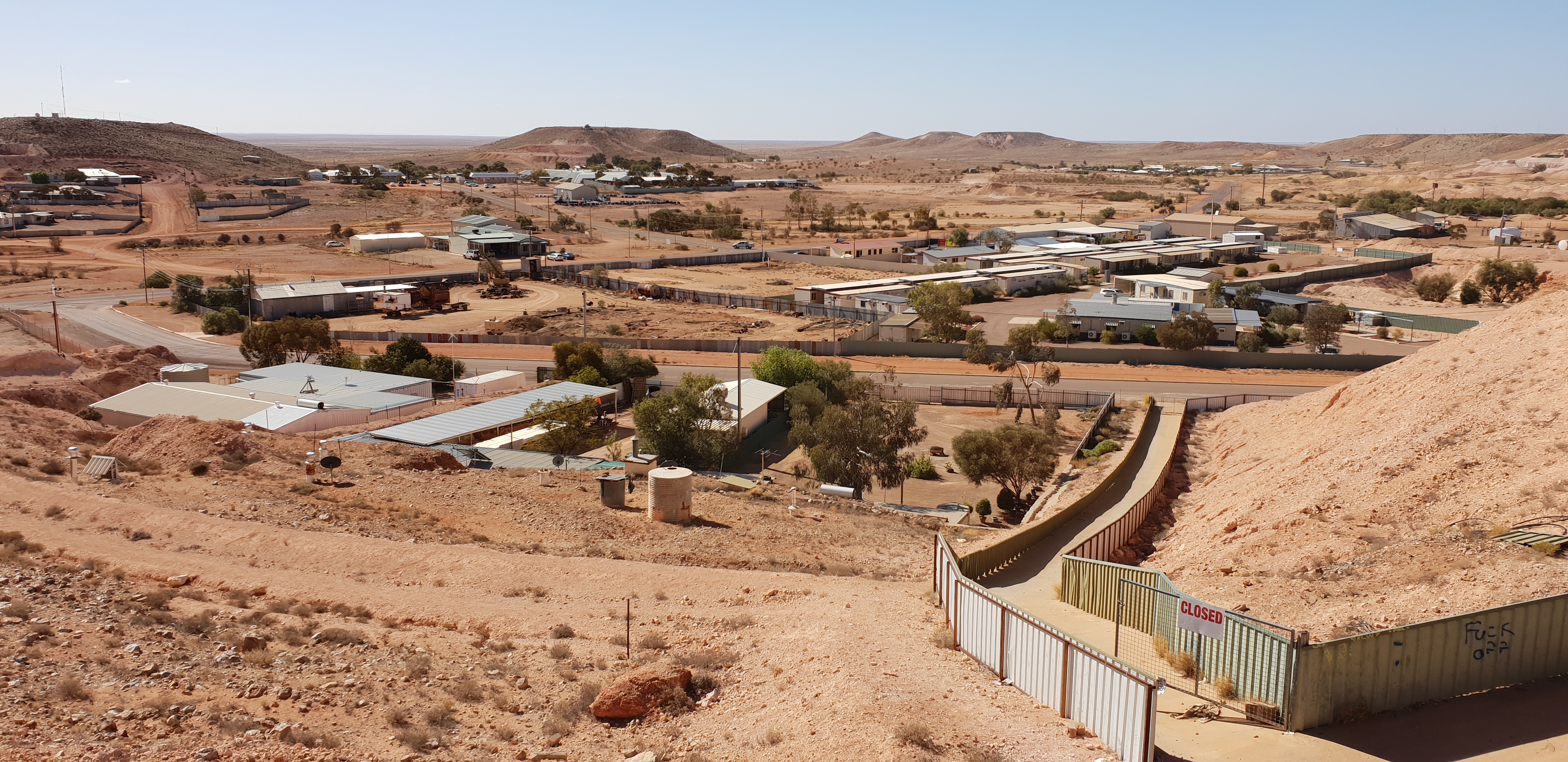 On our last night, we had a meal at the Coober Pedy Roadhouse. There's no shortage of well priced meals available and the friendly staff sure know how to mix a drink. We had a ball here.
I got to talking to the young bloke serving drinks and asked him what's changed in the town that's lead to it being so much more enjoyable since our last visit. He told me that opal mining had become a very expensive endeavour, especially since the price of fuel had risen to over $1.50 per litre. Its driven most of the miners out of the town and the remaining residents have realised that tourism is Coober Pedy's future. They've worked hard to clean up the town and make it more inviting for visitors.
If our visit is anything to go by, they have definitely succeeded. Coober Pedy is back on our must see list.