Every adventure has to start somewhere and ours began in South Australia. This wasn't some random choice but rather a set of circumstances that led to that being our best option.
In the last few years we have become good friends with Matt Sutton and his partner Paula, who, together with a handful of loyal admins, run the Everything Caravan and Camping Facebook group and website. Matt was about to leave for Queensland for a group get together and we had just a day to get there to see him before he left. So Mt Gambier was out first port of call.
Matt and Paula were kind enough to let us park our rig on their property so we had a great base to venture from and explore the area. Mt Gambier is actually a thriving town and offers visitors some very unique attractions. The area is dotted with sink holes, a remnant of a long passed volcanic era. Most famous would be the Blue Lake, a sink hole of huge proportions now filled with water. In the warmer months, with the sun directly overhead, the water glows in a vivid blue colour, hence the name. It was overcast when we visited, nonetheless, it was still quite spectacular.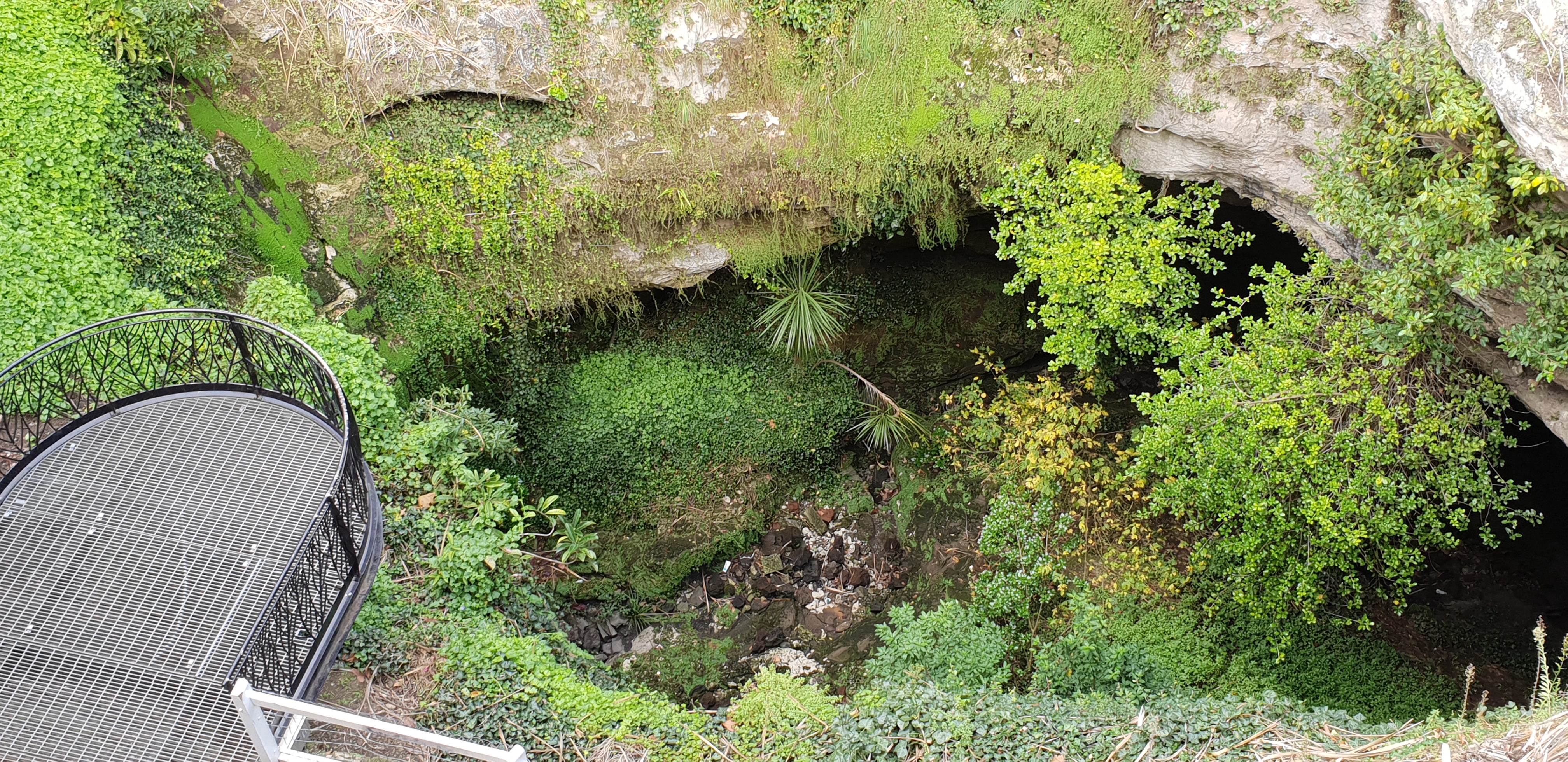 Other sink-holes in the area include Umpherston, featuring an amazing garden, Cave Garden, right in the middle of the town centre and Engelbrecht Cave. All have their own unique features and landscapes.
After saying our farewells to Paula, we headed around the coast through Robe with its rocky shorelines, a rather chilly overnight stop at Pinks Beach and onto Coonalpyn where we saw our first example of Silo-Art. And a very impressive example it is at that..! Well worth the stop. A feature we noted here is an excellent water outlet that caters for dogs as well.
We camped overnight just outside Coonalpyn before travelling on to Murray Bridge. We stayed at the show grounds which were a tad dusty but quite pleasant and just a short drive from town. Worth noting the toilets are not open so its number 2's in the caravan loo if you stay here.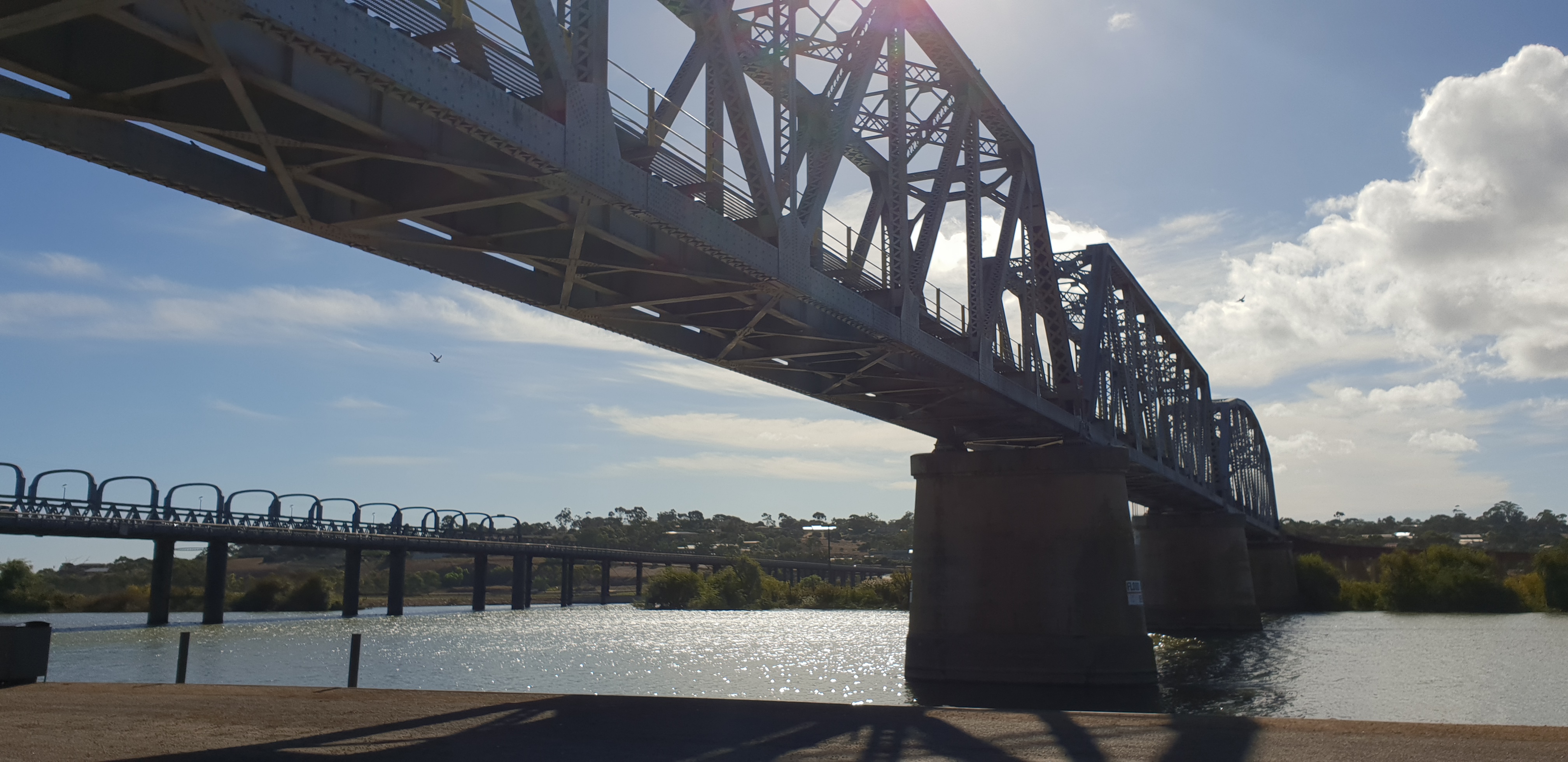 Murray Bridge is another town worth spending some time exploring. The botanical gardens are enormous and offer delightful walks along the Murray River. No visit here would be complete without a few photos of the bridge for which the town gets its name.
Onwards again and we came to a place we had both been wanting to visit for years. Hahndorf is the oldest German settled village in Australia and it is a fantastic place to spend some time. The main street is lined with dozens of shops, pubs and cafe's, most offering a German flavour. We spent a week at the local caravan park which would be one of the best we've stayed at. Lush grass sites with plenty of room between vans and clean modern amenities. We met up with some friends who came from Adelaide to visit us and we enjoyed some amazing pub meals. A short drive away is the township of Woodside and the amazing Melba's chocolate factory. Seriously if you can't find something to tempt your sweet tooth here, you're not trying. If you come to South Australia, Hahndorf and Woodside should be on your itinerary.
No visit to South Australia would be complete without spending some time in the Barossa Valley. We chose to stay at Nuriootpa and totally enjoyed it here. We met our great friends, Kevin and Sharron who are also travelling around Australia, and who we would be spending some time with on the road. The township is lovely with the most amazing supermarket we have ever seen. The sheer volume of local produce available along with the usual grocery staples has to be seen to be believed. Woolworth and Coles could take a lesson here.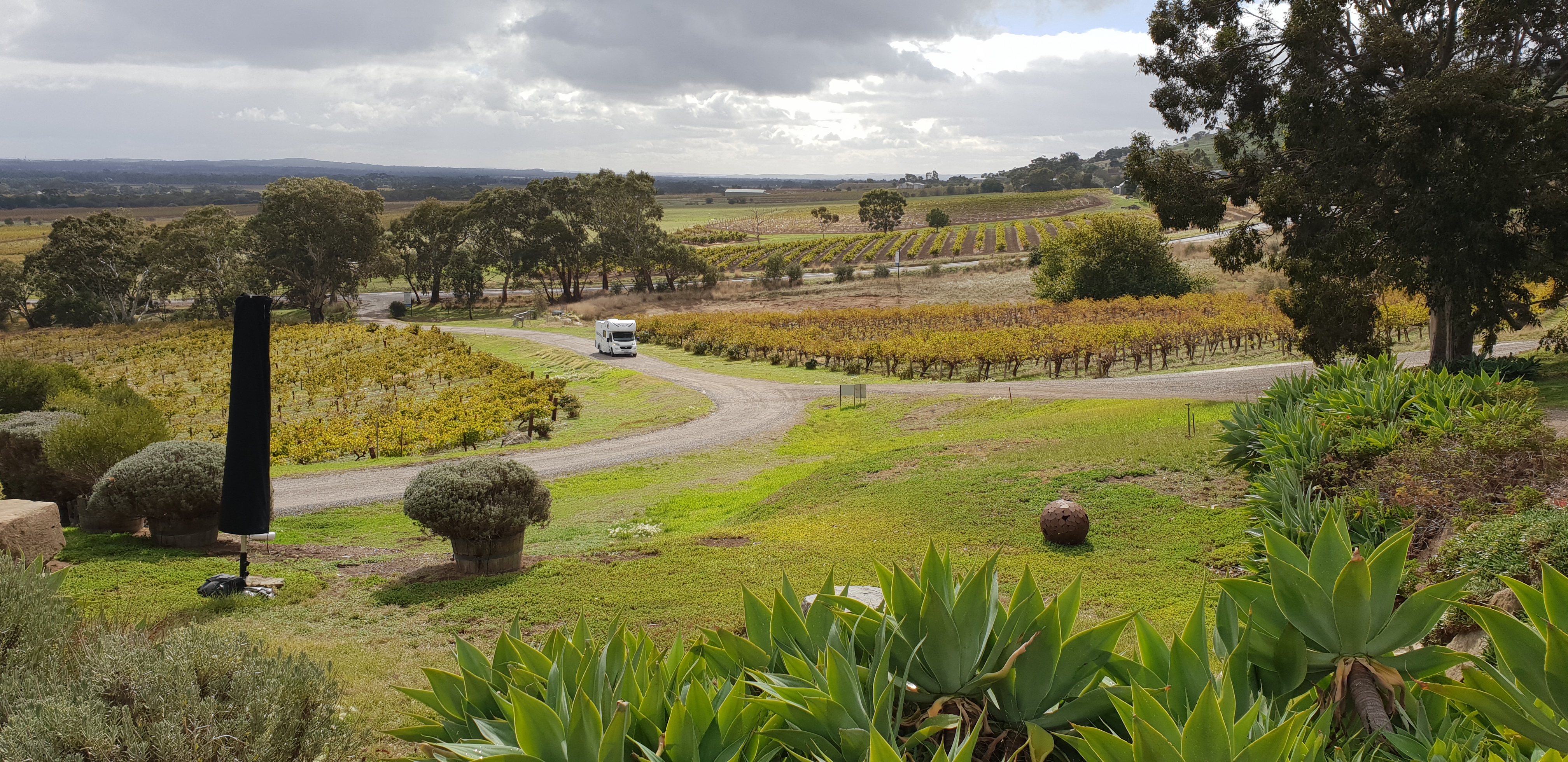 The Barossa Valley is a feast for the eyes as well as the palate.We met up with friends who live in Adelaide, Angie and Steve, who are also regular visitors to the Barossa. They took us to their favourite wineries and cellars and, my goodness, did we indulge here. The variety of wines and fine foods on offer is just unbelievable. We stocked up well.
From here we turn towards the North of the state and start to hit Outback South Australia.