Caframo Sirocco RV Cabin Fan
Today we are testing the Caframo Sirocco 12 volt RV and Marine Cabin fan. This fan needs very little introduction to the Australian caravan and motor-home scene as it is pretty much the standard fan fitted by all the major RV manufacturers. Its also one of the most expensive 12v fans money can buy. So is it worth the asking price of $249.00 RRP? To find out I waited for the perfect opportunity to put the Sirocco fan through its paces.
Now I bet you're all wondering how the hell is he going to test a simple fan. Well, let me start by describing the conditions. Its been a sweltering day in Melbourne today with a high of 37 degrees Celsius. Our Roadstar caravan as been sitting in the driveway all day in this heat with the windows closed and the blinds drawn. As I step into it, its about as hot as it can get in there. I have wired up the fan so that I can plug it into one of our 12v power outlets and connected a power analyser to it. Now, sitting in the van at the table with my laptop, I'm typing this review with the fan blowing air onto me. What better way to test its effectiveness. You can be assured this review is as real as it gets.
A little bit about the fan. If you don't have it installed as part of your caravan build, you can still use it as a free standing fan which I find a little more flexible. You will need to wire up a plug of some description as the supplied cord has nothing but bare wires which is understandable given its normally mounted and hard wired in. I've seen owners using the fan free standing where they have screwed it to a wider base plate made from a piece of flat wood presumably to make it more stable. I've been using it on full speed and have been jumping up and down in the van and I cannot get it to move. The fan also comes with a large piece of double sided tape but I haven't had a lot of luck with that sort of mount in the past with other equipment so for now I'll just leave that to you to decide if it suits your purpose.
The fan has three speeds and also has a very convenient timer that can be set to turn the fan off after 2, 4, 6 or 8 hours. That feature alone makes this fan worth the money. You can also adjust the angle of the fan quite precisely by unlocking the leaver on the opposite side of the power switch.
Sitting in the van, in the heat, with the fan on its fastest setting, it is blowing quite sufficient volumes of air to make life much more comfortable. On the slowest setting, the breeze is very subtle, more suitable for sleeping overnight. Its not too loud either. On the slowest speed its barely audible at around 40db. At its highest speed, it peaks at around 45db.
What really stands out about this fan is its extremely low power consumption. On its slowest speed it barely draws 0.13 amps. At high speed it peaks at 0.36 amps. Given the amount of air the fan is able to move around, I was astonished at how efficient it is. Leaving the fan running overnight while free-camping is a very realistic prospect with the fan little effect on your battery's capacity.
I have come away from this test extremely impressed with the Caframo Sirocco 12v RV fan. Its quiet, efficient and very effective. It does exactly what it promises and certainly lives up to its reputation. Whether you have it installed as part of your new RV manufacturer or you use it as a portable free standing fan, it works very brilliantly.
5 Westies...!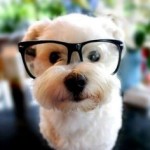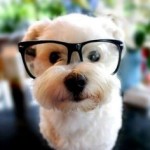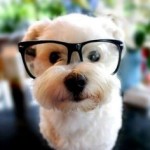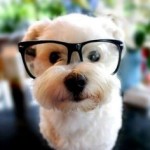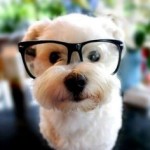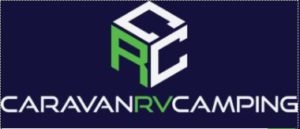 The Caframo Sirroco Fan is available from CaravanRVCamping and is currently on special for $185.00 for a limited time.