The subject of caravan security has been quite prevalent in the media of late. Stories and CCTV video of caravans being stolen from the driveways is an all too common theme. It is probably a symptom of the ever increasing popularity of caravanning and RV travel in general. There's more RVs out there to steel and there's more demand for cheap vans. So, how do we secure our expensive caravan or camper trailer from a would be thief?
The simplest, but not necessarily the cheapest or most convenient method is to not store your trailer at home. Store it a one of many specialised caravan storage facilities around the country. Many of these facilities are alarmed, monitored and some may even have on site security guards in attendance. But they are expensive and you do not have the convenience of having access to your van 24 hours a day and day of the week.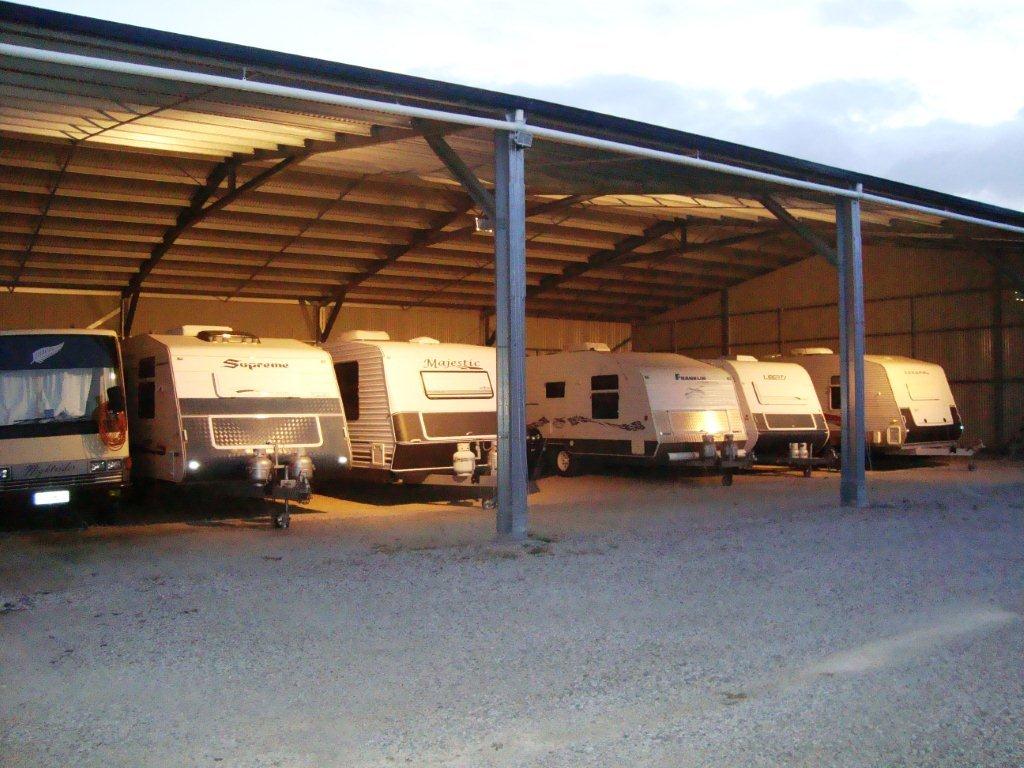 So if the decision is to keep the van at our home, we could always secure the van behind a locked gate or in the back yard out of sight. That's fine if you can but, for many of us, that is not possible. The only option is in the main driveway, in the front of the house, in plain view for everyone to see. So how do we secure our caravans in such conditions.
Thieves are opportunistic buggers. It's extremely rare for them to take unnecessary risks.  The more time it takes to steal your van increases their chances of being observed and caught in the act. They also will not want to make a lot of noise as this will attract attention. What we want to do is increase the amount of work they need to do and the amount of noise they will need to make if they are to be successful in stealing your van. No single method is completely thief proof but by doing as much as possible, you increase the likelihood that the thief will assess your van as too difficult to steal and will just move on to an easier target.
To give you an idea of how easy it can be for a thief to drive off with your caravan, check out the CCTV footage in this video.
I feel extremely sorry for the owners involved but, they really did make it too easy for the thieves…!
I look at caravan security as a 2 step process:
Make it as difficult as possible for the thief to take your van.
Make it as easy as possible for law enforcement to find your van if it is stolen.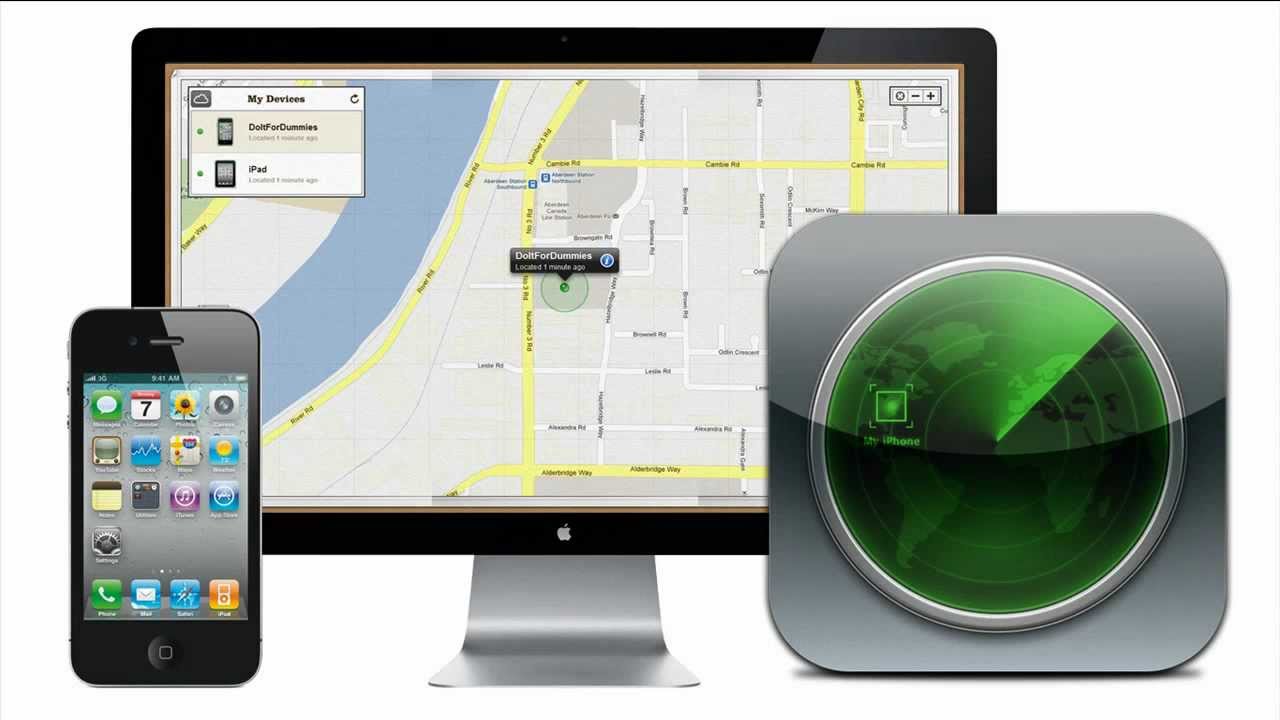 For the first step, this is what I do:
Don't use a standard ball type hitch. Prevents opportunistic thief simply hitching up.
Use a good hitch lock. The DO-35 lock fits inside the hitch with only a hardened steel barrel exposed. Almost impossible to cut off.
I park as close to the fence as possible and I park perpendicular to the road so it would be very difficult for a tilt tray to line up and remove the van.
Remove the jockey wheel and leave the van parked and supported by the stabilisation legs and a vehicle stand.
I can add other chains as required to just add complexity to the thief's task.
For the second step, some form of GPS tracking is required. The simplest method I have found is to leave an old iPhone with a prepaid sim card in the van plugged in and switched on. I can track this using the Find My iPhone app that comes standard with the phone. A commercial GPS tracker would also be extremely useful. If the device is hidden, it may never be found by the thief. At some point the van will come into range of the mobile phone network.
If you have a device that has an electronic fence or geofence function, you can be immediately notified by SMS directly to your mobile phone of the theft when the van is moved beyond the electronic boundary.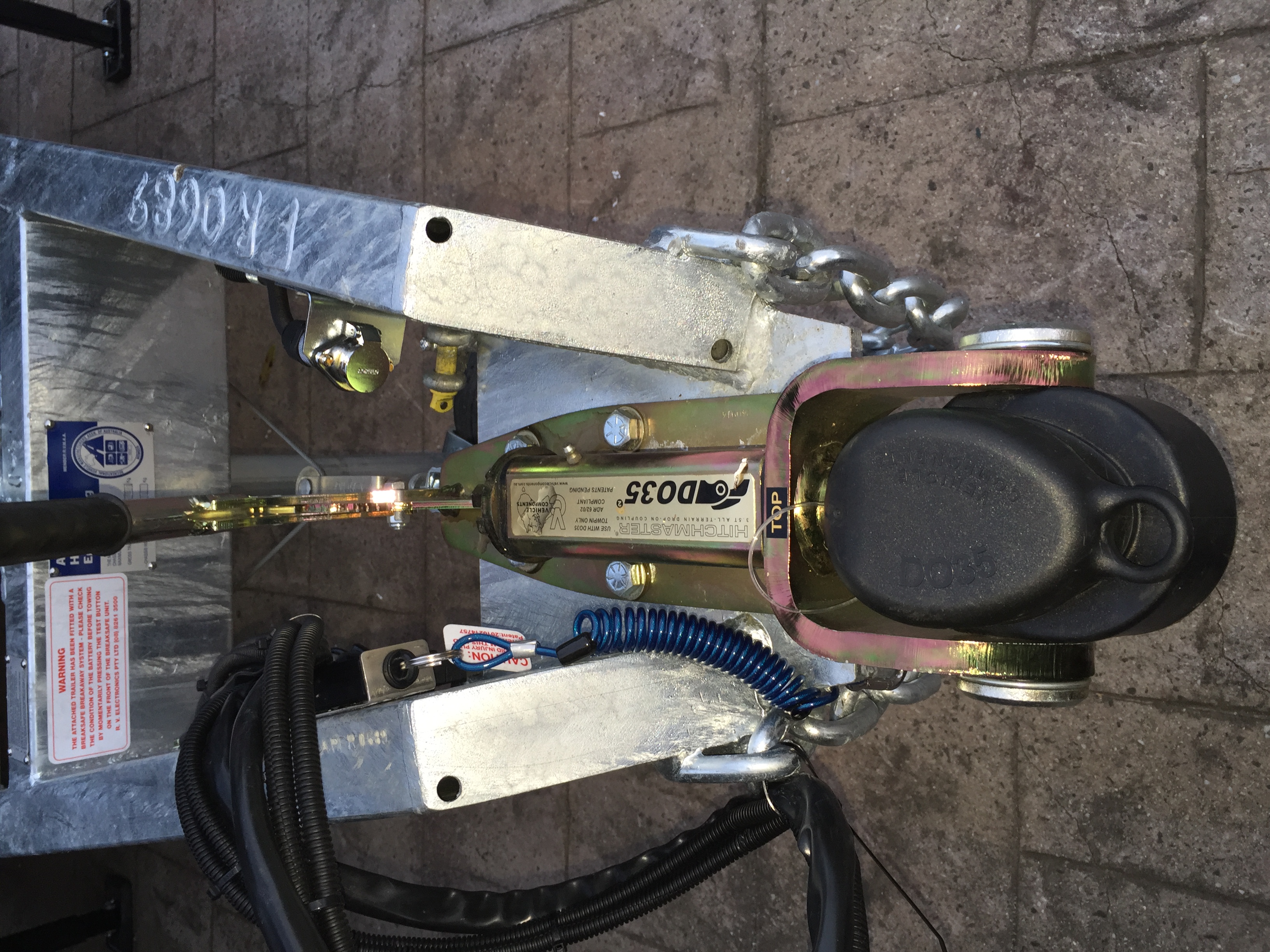 There are a host of other devices such as a wheel lock or micro dot application that can also prevent theft and aid in recovery of the stolen van.  What ever you do, do not do nothing.