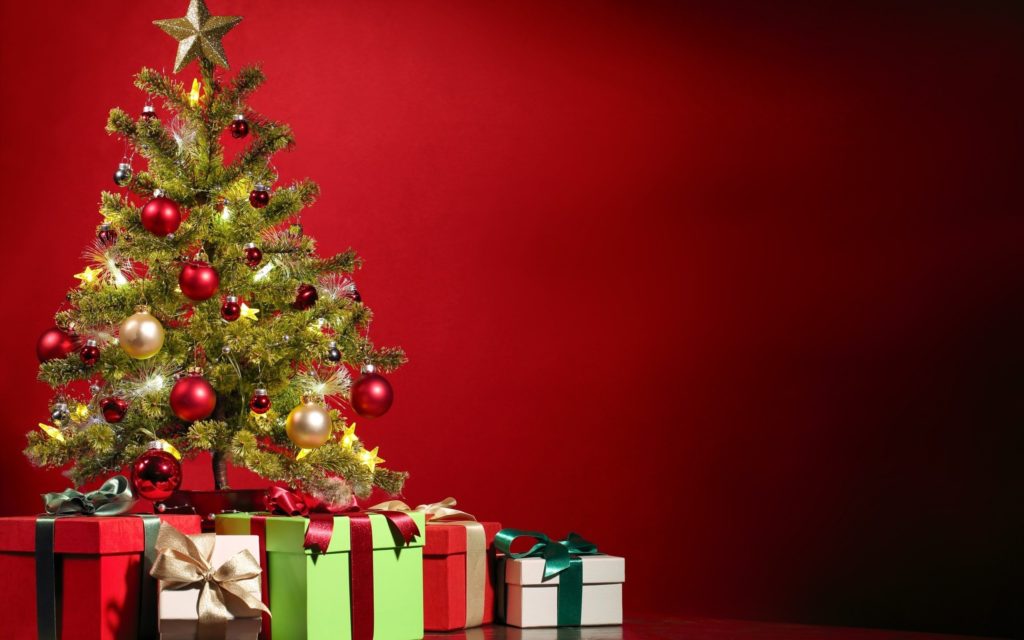 With less than a week to Christmas, are you struggling with some last minute gift ideas?  Or are you being asked for gift ideas for yourself and you're struggling to come up with suggestions that are family budget friendly?  Well here's a few ideas that may fit the bill especially as they are very much aimed at the caravanner or camper.
Everyone who is into camping in any way will always appreciate a good torch as a present and the Arlec 2-In-1 Utility Torch with 180 Lumen Flood Light and 3 LED Spotlight is sure to please. I got one yesterday and I am completely amazed at how good it is.  The torch light is not too bright but it's certainly useable.  The work light however is outstanding.  It will easily flood an area of 25 square meters with useful light.   It has a convenient hook for hanging the light as well as a magnet that can attach to most metal surfaces.  Considering it uses just 3 AAA batteries, which are included for a change, it is amazing.  Bunnings sell them for less than $10.  I don't think you can buy more light for less money.
While on the subject of torches, how many times have you gone to get the torch from your glovebox, gone to switch it on and….nothing.  The batteries are flat.  Happens more times that we care to admit.  I once had a very expensive torch that killed the batteries and they swelled up so much, I couldn't get them out again and had to throw the thing away.  So now I carry a couple of wind up or dynamo powered torches.  These are quite brilliant.  Wind the handle a few times and you have good emergency lighting.  There are literally hundreds available from most hardware and camping stores and they can be bought for less than $20. Some even have a radio in them making them more useful in an emergency.
If I had to name one task with the van that I hate, it would be filling up the water tanks.  The filler constantly backpressures unless you keep the flow rate so low that it take ½ hour to fill one tank.  We have 3 on the Roadstar.  Not much fun at all.  But one of these hose adaptors that fit down the neck of the filler changes all that.  No more hassles or an unwanted drenching.  You could make one yourself from a length of black irrigation hose and a few connections or you can buy one ready made from a RV accessories store.  Either way, you'll make someone happy for less than $20.
The recent wet weather across the country has resulted in a proliferation of insects including flies.  Some of the warmer areas of the country are scourged with plagues of the sticky bugs.  If you know of someone who is about to travel to inland Australia, they may appreciate a pair of personal fly nets that fit over their hats and stop flies attaching their face.  These are very cheap and widely available from camping and outdoor stores.
Caravanners are always struggling to find space to store everything as well as save weight where possible.  Well you can help that special someone with their quest by getting them one of the many collapsible camping accessories.  They are normally made from silicon and the array of available utensils and cookware is just amazing.  Kettles, food bowels, even wash up sinks can be found in a collapsible silicon product.  Most are relatively cheap and available from camping and variety stores everywhere.
A few months ago there was a big recall on portable gas cooktops that used cheap gas canisters for fuel.  Well, many of us had to destroy the ones we had and, if any of your family members are like me, they may not have replaced them with a newer safe version. They are now on the market again and a single burner unit sells for about $25 and the double burner models are anything up to about $50.  These cooktops are so convenient and very cheap to run.  They make a great Christmas present.
Most caravans will have a hot water system and the majority will have a sacrificial anode in the tank.  I reckon these are the worst design things ever as the anode's don't seem to last very long.  With us all going on holidays after Christmas, one of the items that needs to be checked is the anode and bets are it will need replacing.  Fortunately they are extremely cheap and can be purchased from just about any caravan accessory store for less than about $20.  May seem like a strange gift but I'll bet its appreciated when the time comes.
There are some items that everyone should store in the caravan or camper for dealing with emergency repairs.  Things like fuses, wire ties, gaffer tape, hose clamps and assorted electrical connectors are always needed so why not put together a small emergency kit as a gift.  You can get most of the items from places like the the Reject shop.  You should be able to make a pretty comprehensive kit for less than $20.
One of the best things we ever bought for our Webber BBQ is a set of silicon BBQ mats.  They transformed the Baby Q for us and they are pretty cheaply available from specialist BBQ outlets or online.   If you know someone who has one of these, they will thank you for ever if you get them a set of these mats.
If none of these gift ideas appeal in any way, you can always resort to a gift card.  I know I would appreciate one for stores like BCF or Bunnings.  Even one for iTunes or Google Play Store will be appreciated by the caravanner or camper in your family.
Hopefully these gift ideas have helped solved some of your gift buying dilemmas this Christmas.
Safe Travels…!