The internet is littered with stories of people who have bought a new caravan or camper that is so riddled with faults, that their dream RV is best described as an utter nightmare.  Its very sad reading these stories and they do make you wonder why there is not more regulation in the RV industry in this country.  I have often wondered what prospective buyers could look out for when shopping around for a new caravan or camper that may help them spot a potential lemon.
There are some very basic things you can do as part of your research.  Searching internet forums, product review sites and social media groups is one way to educate yourself about what brands have good reputations and what brands don't. Be careful about believing everything you read.  Some people will sing the praises of their purchase all day despite having experienced many issues while others will rant and rave about the smallest problems that could have been resolved with a little diplomacy.  What will become clear is that some brands are over represented and we would advise you to steer clear of them.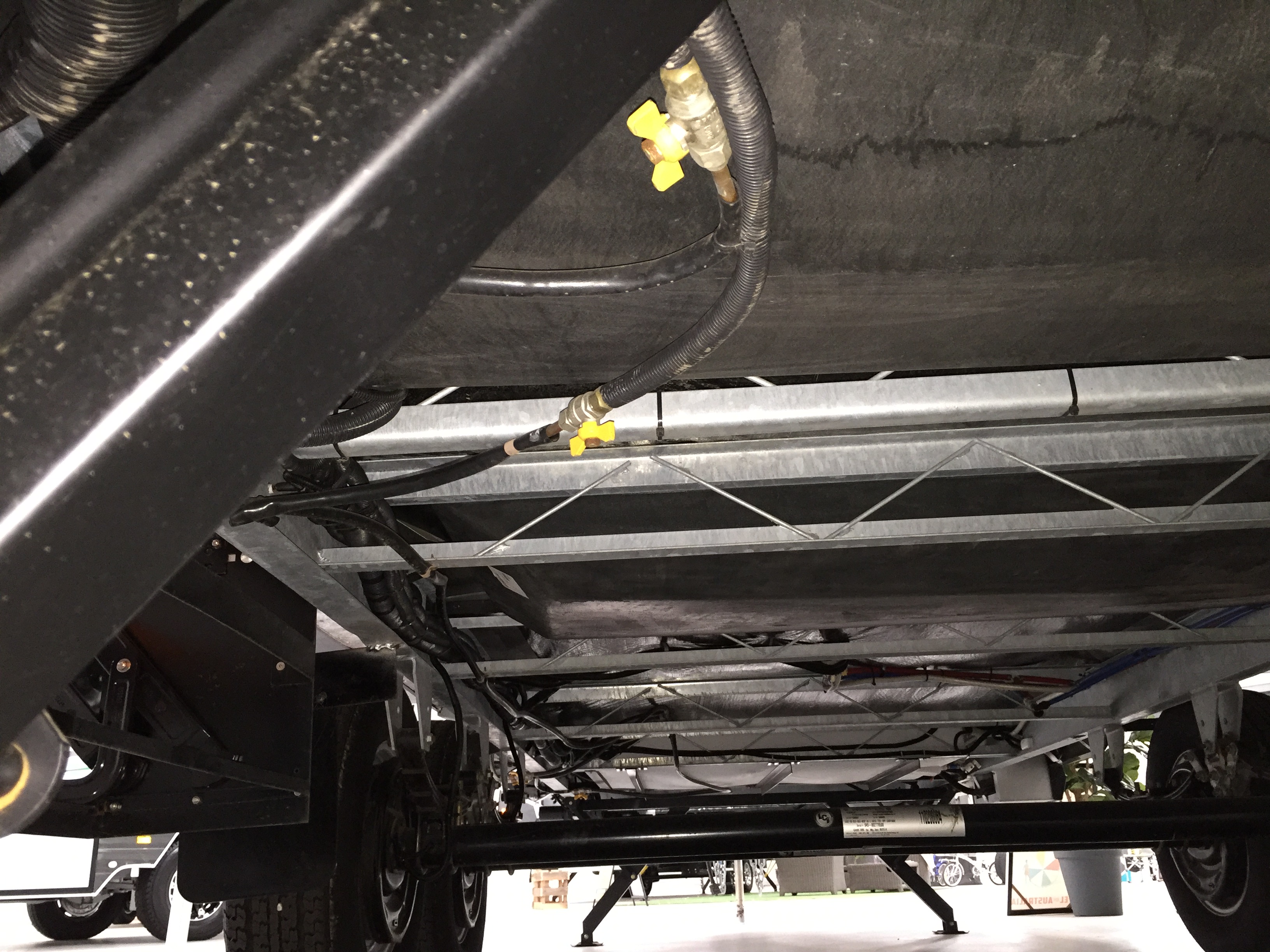 In addition to the internet, you can get a pretty good idea about a caravan manufacturer's quality by having a real close look at what they have on display in their showrooms and sales yards.
We live in an area that could literally be described as Australia's Caravan Central. The northern suburbs of Melbourne, especially around the Campbelfield area, are home to a majority of the Australian caravan manufacturers and, given their close proximity to where we live, it is all too convenient for us to waste an hour or two checking out the latest vans on display. On occasion, friends may ask us to checkout a particular van they may be interested in which we are more than happy to do. It gives us a unique insight into the current state of caravan manufacturing in the area and we get to see the good, the bad and the ugly of what's on offer.
What astounds me is that, with the level of technology available to manufacturers today, some really don't seem to have kept pace with customer demands and continue to produce what I would regard as a very average product. What's more, their display vans seem to showcase a general lack of attention to detail, poor design and shoddy workmanship.  If prospective customers could see past all the glitter and fancy interiors and start to look for the telltale signs of poor workmanship, they may be able to save themselves a world of heartache after parting with their hard earned cash.
With this in mind, I went around to a couple of caravan retailers in the area and had a look at what was on offer.  Here's is a selection of photos that I took when visiting the 'showrooms' of three quite popular brands of caravans.  What I found was really shocking.  Some of the issues I saw would be classes as simple design faults that could have been rectified with a little more thought. Others issues, like those shown below, were clearly poor quality workmanship.  They are real world examples of the sort of things that prospective buyers should be looking out for when shopping around for a new caravan.
Poorly Designed Storage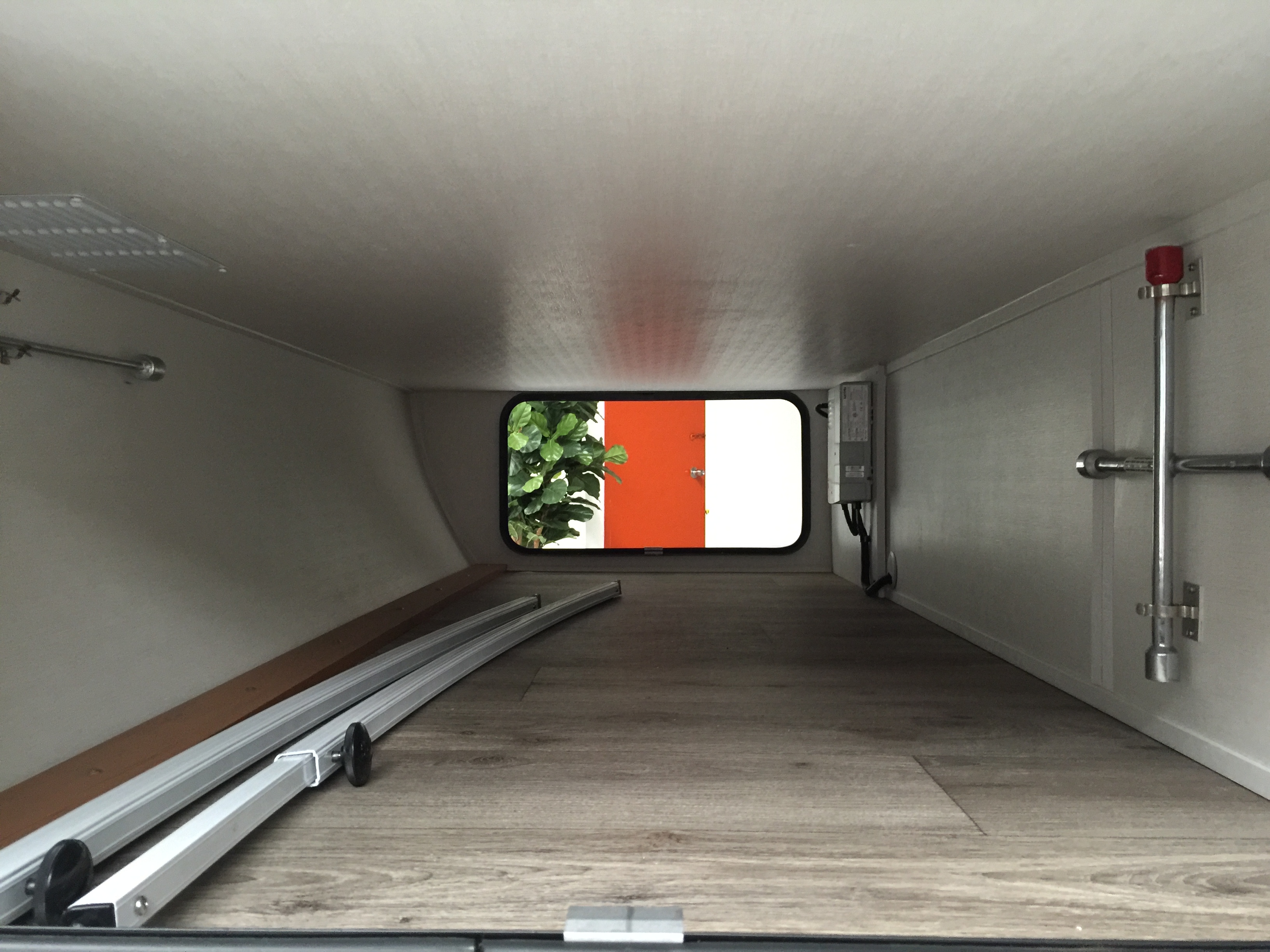 While the tunnel boot in this particular van is quite large, its use is somewhat restricted in that it is clearly not water resistant or fully sealed. Further there are electrical components and exposed wiring that could be damaged by the movement of stored items like the rafters in this example. Personally I like to see a tunnel boot that is fully sealed and lined with galvanised steel sheeting and no electrical fittings except perhaps some lighting. It is much more practical for this type of storage given the sort of stuff that will be packed in here.  It would also help prevent moisture getting into the caravan's frame.
 Sloppy Application of Sealant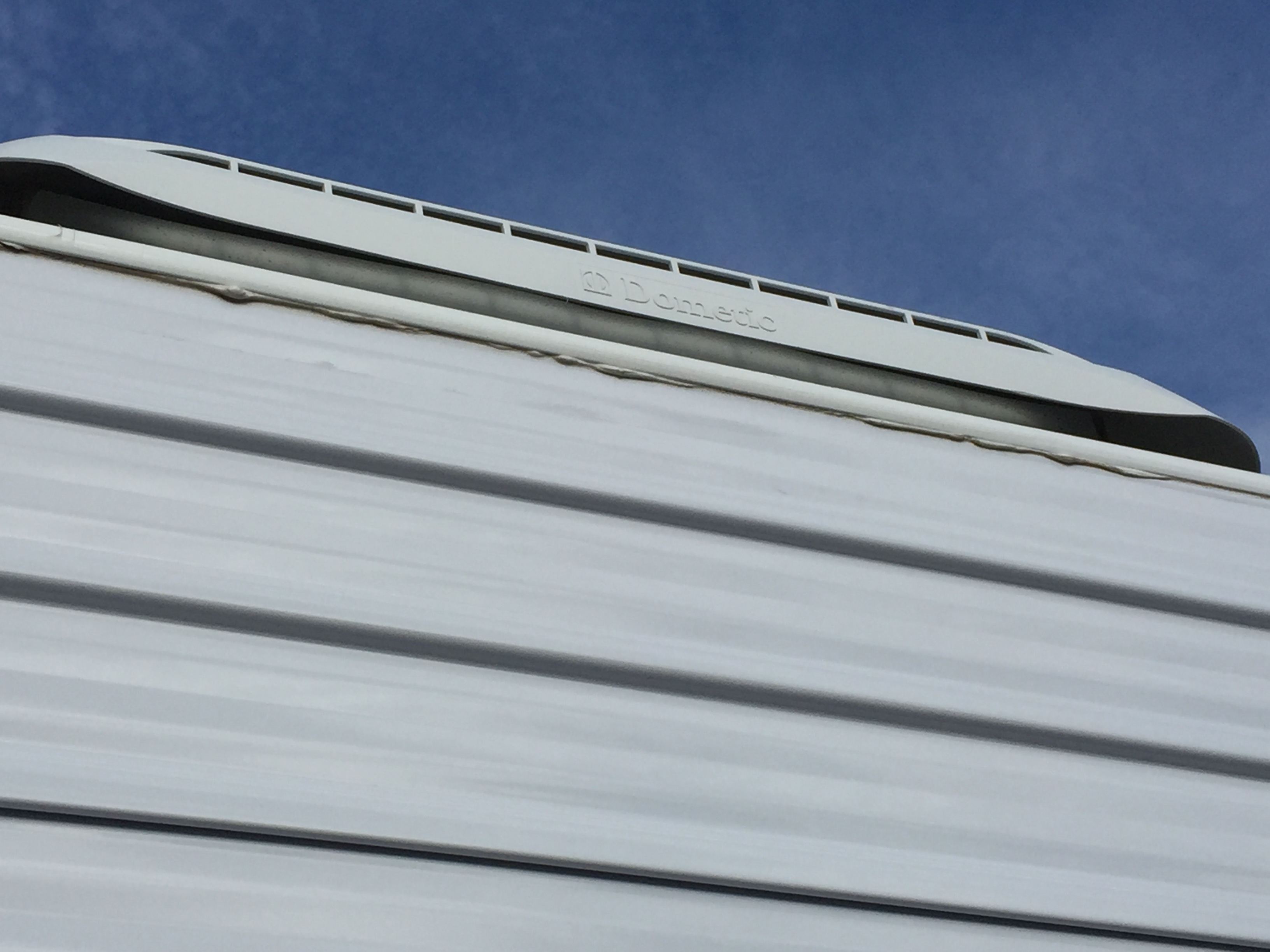 There are some things that just look terrible on a brand new van and this picture of overuse of silicon sealant on the roof join is a prime example. Apart from looking absolutely horrible, it just shows a lack of care and attention to detail during the manufacturing process. Not a good look on a showroom floor. However, with water leaks being the biggest issue with new caravans these days, you definitely want the manufacturer to take extreme care in this part of the build process. In this case, you would have to question whether or not the sealant had been properly applied throughout the entire build of this particular van.
Poor Quality Control
I found this drawer half fallen off its rails and no amount of adjustment would make it fit back properly. I tried to fix it but this is as good as I could get it without dismantling it completely. Granted this is easily fixed but for it to be like this on the showroom floor is pretty ordinary. Again, you would have to question the integrity and strength of all the internal cabinetry.
Poor Dust/Water Sealing
The pipes and hoses in this photo are routed inside one of the cabinets and down through the floor of the van. With no sealing around them, daylight is clearly visible through the holes. This means any dust or water thrown up while driving can easily get inside the van.  If you were driving on a dirt road, the whole inside of the van would be covered in the dust that comes through holes like this. The screw left lying in one of the holes near the water pipe is more than a bit of a concern....! When looking around at display vans, have a good look inside the cupboards and check to see the holes for routing of plumbing have been properly sealed around the pipes themselves.
Poor Weather Sealing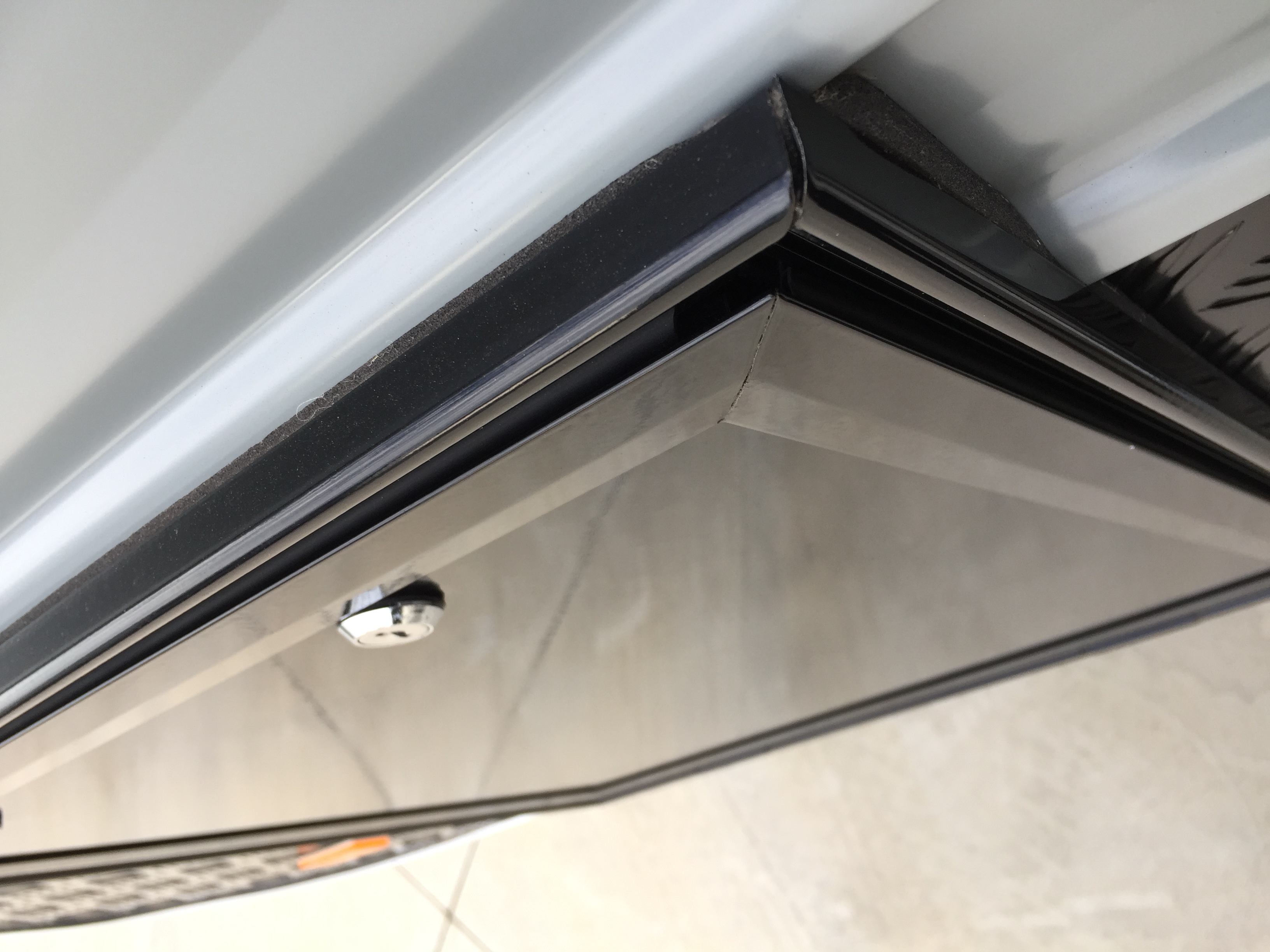 This door provides access to the front tunnel boot of this particular van. Apart from the latch not being adjusted to ensure the door shuts tightly (there was about 1.5cm of free play in it) there's a nice crack at the corner where the metal trim meets that could easily result in water and dust ingress into the boot area. A little extra care during the assembly process would have avoided this.
Weak Door Latches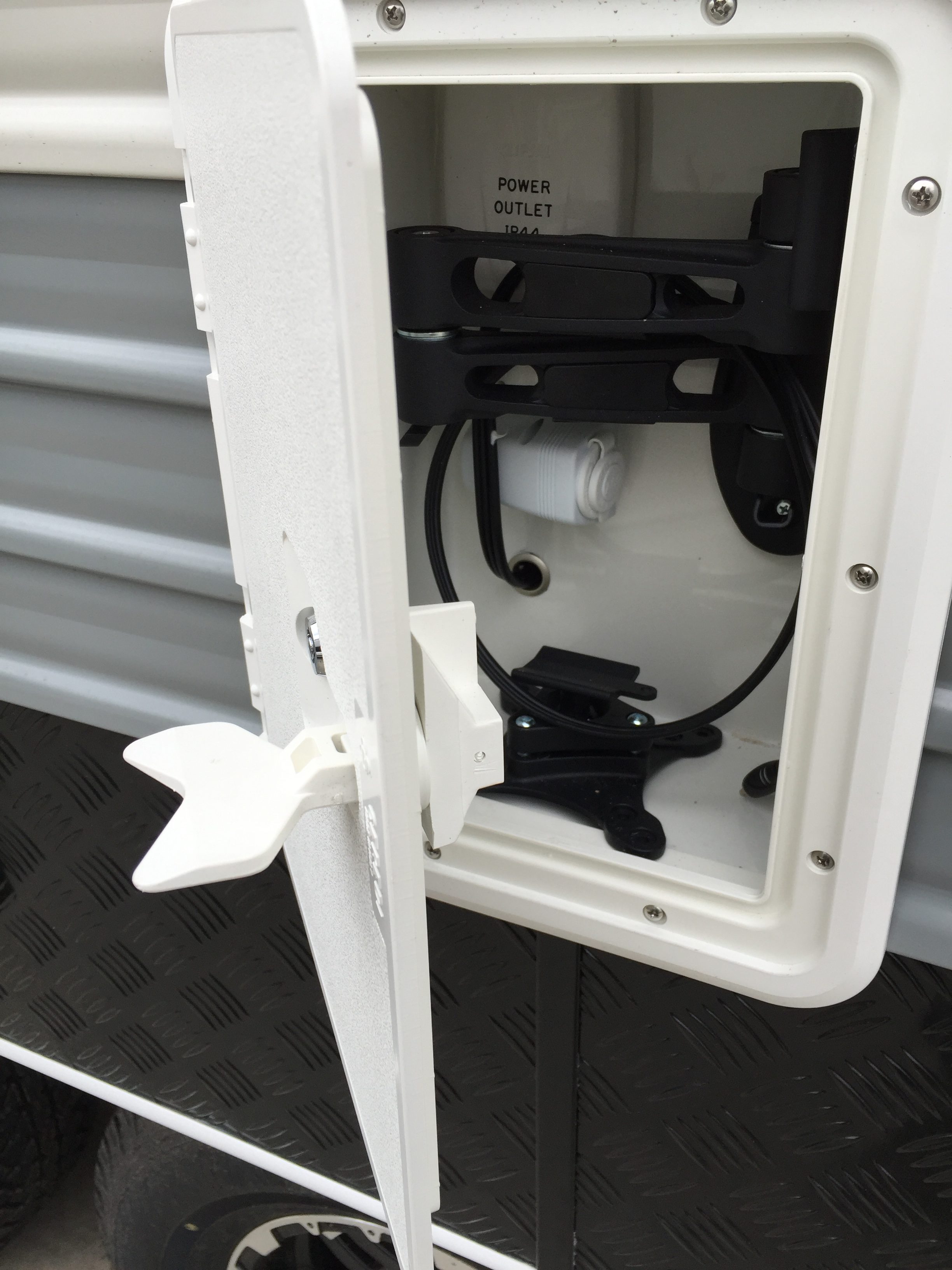 This outside entertainment box looks pretty good however the door latch is made from fairly light plastic. When I went to open it, it felt like the latch would easily break if I wasn't gentle with it. Ok....it's a small point and probably more a design issue, but if it did break it would be a fairly expensive fix as the whole cabinet would need replacing.
Slap-Stick Workmanship
The padding above the door to this van had fallen off completely and it's little wonder why. It was held on with just 2 strips of cheap double sided tape and a few blobs of silicon sealant which is not a suitable adhesive for this purpose. As difficult as it is to believe, I can assure you this photo was taken inside a display van that was on a showroom floor.  I suppose you could say that the manufacturer was not trying to attempt to hide their poor workmanship from prospective buyers...!
Painted Chassis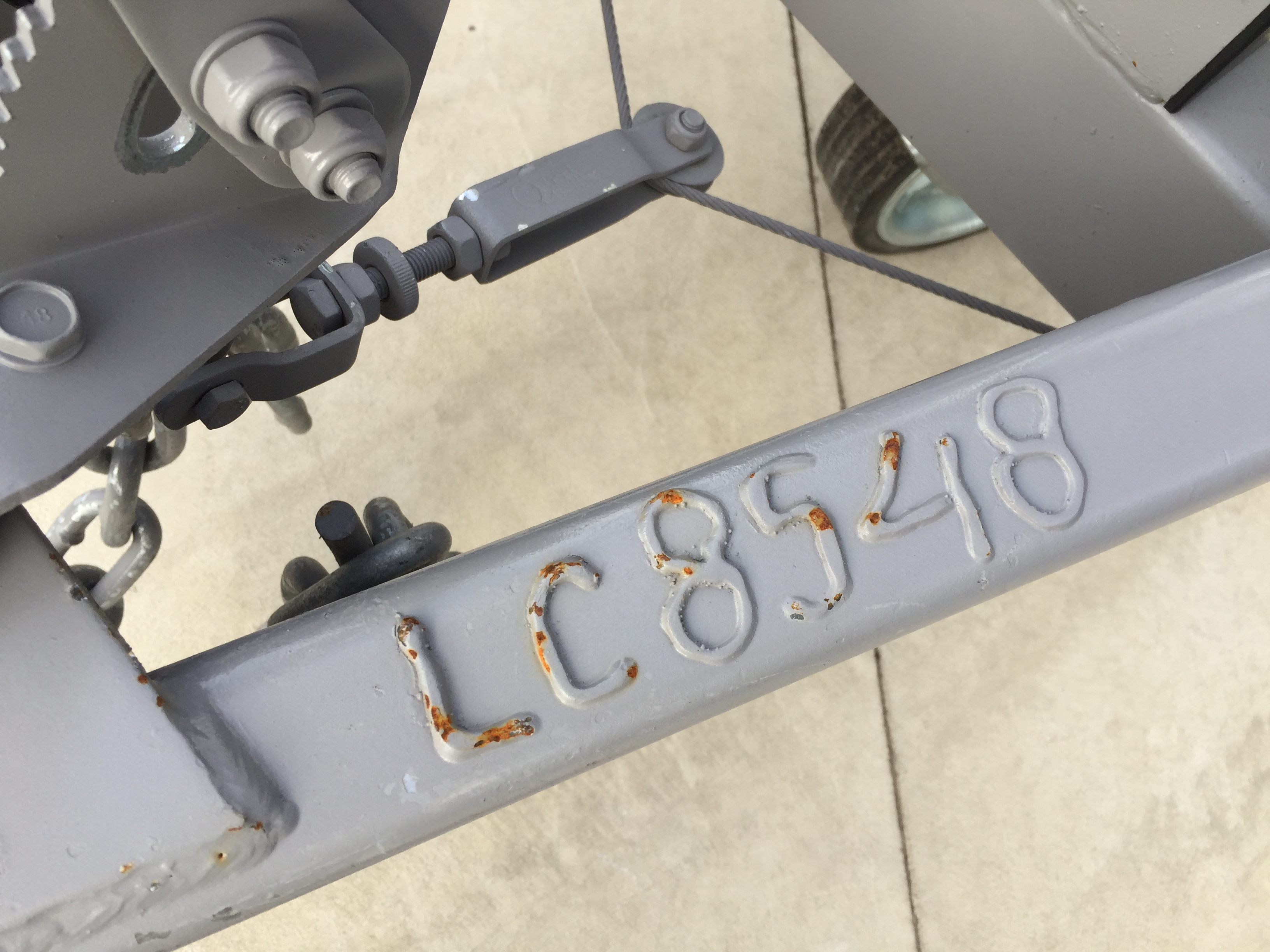 This photo is a clear example of why I do not like a painted steel chassis. This was a brand new van and, already, rust has started to appear in several spots. The paint on this van looked to be nothing more than cheap undercoat. Its also a really shoddy paint job with chips and scratches everywhere.  What really concerns me is it looks like the whole chassis was first assembled and then painted as evidenced by the paint on the brake cable, painted nuts and bolts and the flaking paint on the safety chains.  Rust is also starting to appear in some of the welds.  The big danger with this is that there a good chance there's is no paint on the plate where the tow hitch is bolted onto.  Moisture gets trapped in between the plate and the hitch and eventually rust will weaken the metal leading to failure of the hitch itself.
Poor quality fixtures
The folding table in the dinette of this van was very poorly made. The hinges were very loose and, when stored in the travel position, the whole structure moved about 2cms in any direction. Even over good roads, this would eventually shake itself apart.  The storage shelves underneath are also pretty useless.  You certainly couldn't store anything there while travelling on the road.
Now I purposely haven't mentioned the brands of caravan in this post.  I wouldn't want to start war of the brands on this site.  And, really, that isn't the point of this article.  What we want to do is provide potential buyers of new caravans with an idea of what to look out for regardless of which brand or brands they may favor.
Spotting a potential lemon caravan can be very difficult as the faults can often be hidden from plain sight.  While that may not be the case in these vans, it is still too easy to be distracted by all the bright lights, shiny wheels and flashy features. Buyers need to be able to look beyond a the bling and have a good look at how the van was put together.
Hopefully by seeing the faults in these pictures, potential buyers will begin to understand the sort of things to look out for and, in the process, get a better idea of what makes a quality RV.  Armed with this knowledge, buyers can increase their chances of avoiding buying a very expensive lemon.
Safe Travels