Here's a very brief update on the Police Operation at Newmerella where caravan, campers and other larger trailers were checked for compliance with weight restrictions and other general requirements.
Victoria Police worked together with Vic Roads and the Sheriff's department to conduct a major road safety operation that included blood alcohol checks, licence and registration checks, outstanding fines or registration payments and, in particular, safety checks of larger trailers including caravans, camper trailers and boat trailers.  This was conducted on the 4th and 5th January, 2017, at the rest stop in Newmerella Victoria on the busy Princess Highway.
With regards to caravan and trailer checks component of the operation, it was largely an education and safety awareness exercise. No one was fined for being overweight. I did see one defect notice issued to a driver who's boat trailer had incorrectly rated tyres for the weight being carried.
There were fines issued for drivers who did not have towing mirrors fitted where required.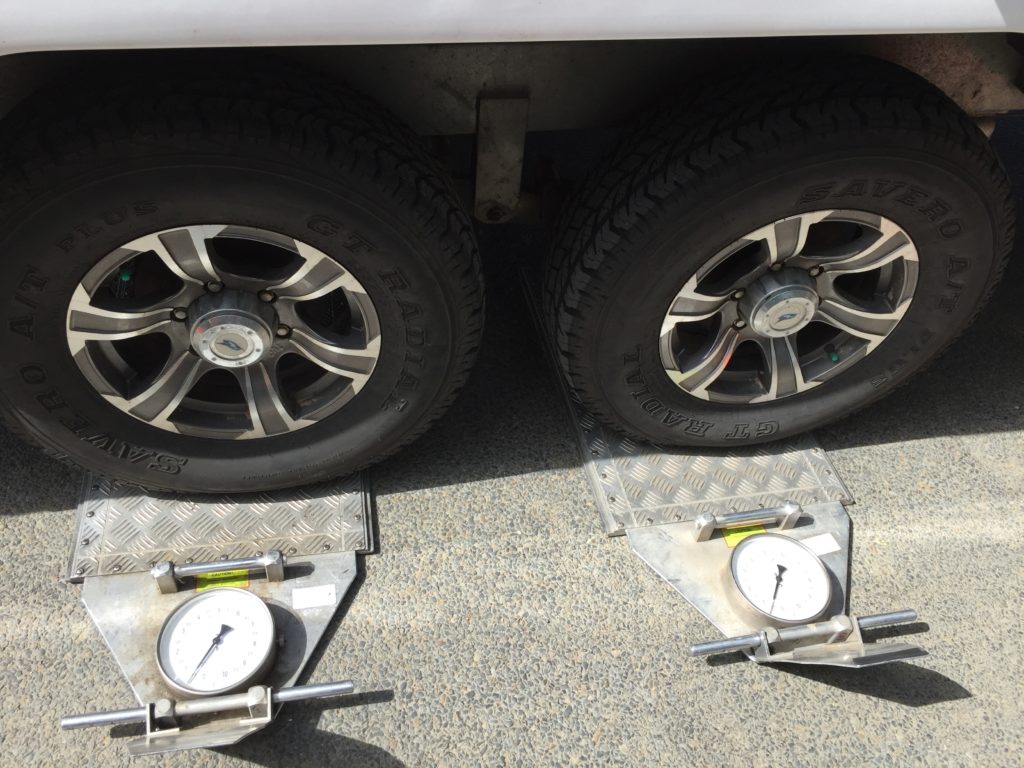 A full report will be issued by the police on the results of the operation but I can tell you that overall most trailers were either right on their maximum weight or were overloaded. Some vehicles were also overloaded in terms of their tow ball load and rear axel loadings. Interestingly, many camper trailers were overloaded and this was a bit of a surprise to those of us observing proceedings.
Most drivers were appreciative of the information and guidance provided with many not being aware of the critical state of their rigs. A few were not entirely pleased especially if they had recieved assurances from the manufacturer of ther caravan of its weight carrying capabilities.
The day was observed by representatives from the Australian Caravan Club Ltd, Everything Caravan and Camping Facebook Group, the Caravanners' Forum and other organisations. All were very impressed with the operation and how it was conducted. It was agreed that further promotion of the operation and its associated safety message must continue and all agreed to collaborate on achieving this outcome.
From my perspective, it was an extremely worthwhile exercise and it was a privilege to be there to watch the dedicated members of Vic Police and Vic Roads go about their work in a professional and helpful manner. I spoke to a number of drivers who had been tested and they were all appreciative of the advice and assistance offered. Many were grateful for having the opportunity to get their rigs checked.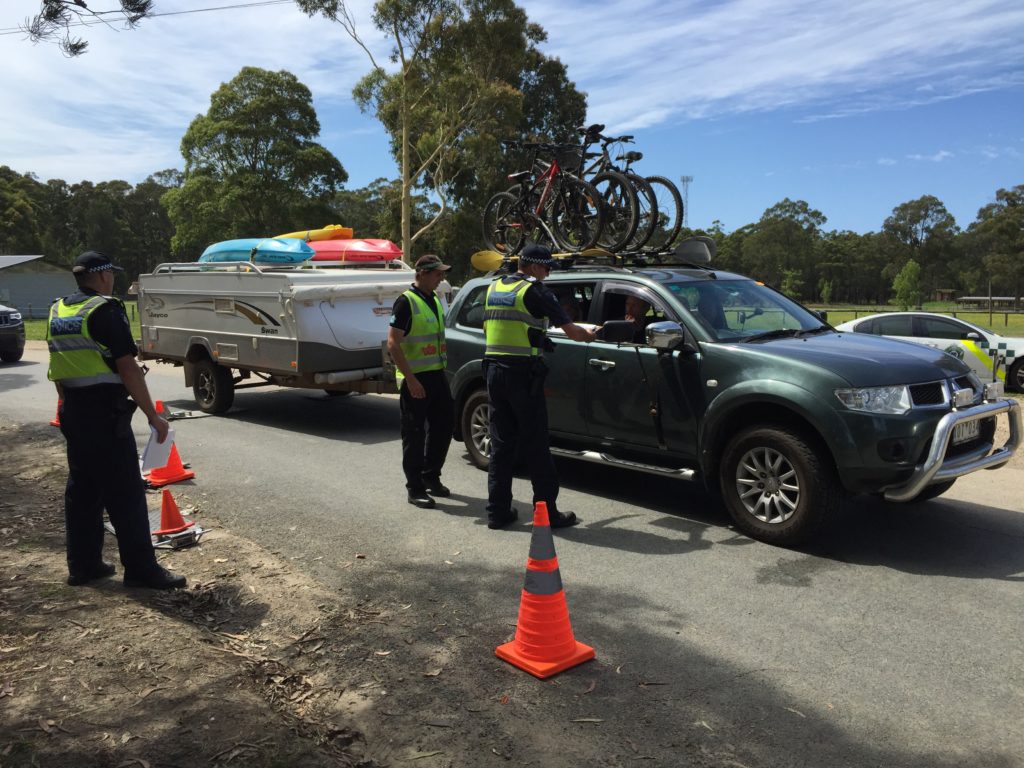 Of particular note was the number of drivers who had heard about the operation on social media prior to the event and came down specifically to get their rigs checked. This, to me, is an amazing outcome that just goes to show that attitudes are changing and that people are genuinely wanting to ensure their rigs are legal.
This was the first real, widely publicised, safety operation specifically aimed at caravans, boats and all large trailers. The social media campaign of this operation had, to this point, reached well over 250,000 people who are members of the RV and boating communities. It is the start of a whole new approach that could have far reaching implications, not just for folks like ourselves, but for the manufacturers, law eforcement in other states, industry regulators, and so on. This is great momentum for continued improvements in towing safety.
I'll be publishing a more detailed report later.  Until then, safe travels…!