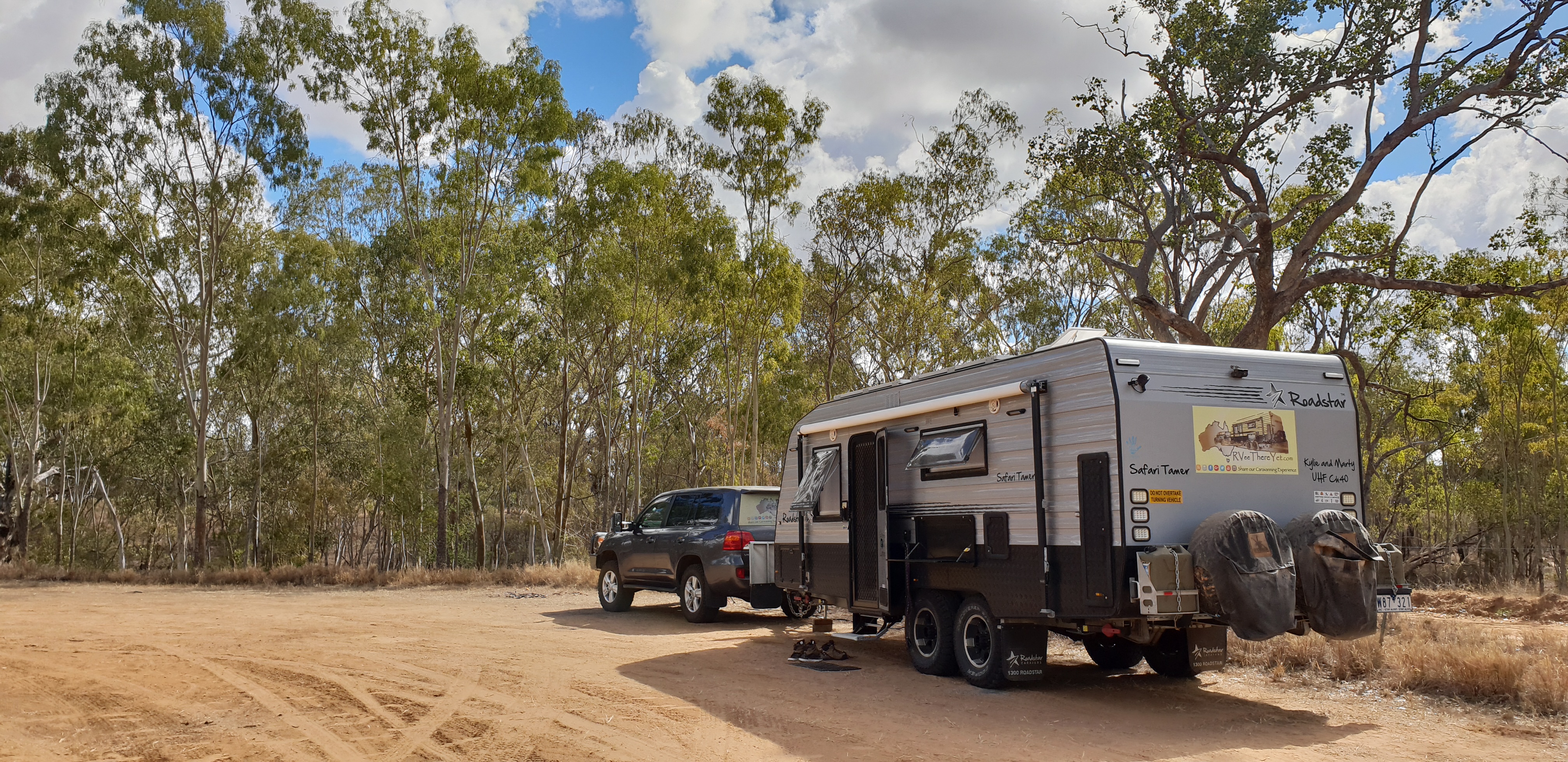 After the Plenty Highway, we were keen to get back onto the beaten track. Were were due to be in Brisbane and later Maryborough so a trip through the heard of Queensland was next on our agenda.
From Boulia we headed north to the major mining town of Mt Isa where we could stock up on supplies and have a bit of a breather before continuing on our trip. The community spirit here is fantastic and we were lucky to coincide our visit with the local show. Anyone used to the big shows on the major cities will find the local town shows a lot smaller in scale but what they lack in size, they more than make up for in enthusiasm. We found a few stalls selling some great home made products.
From Mt Isa we headed west along the Barkly Highway to Cloncurry where we had a quick lunch stop at the Mary Kathleen Memorial Park and Museum. Its actually a really interesting site with a lot of old railway artefacts on display.
We were going to take the Landsborough Hwy towards Winton but we had got word that the small town of Julia Creek was worth a visit. So we took a slight detour and pulled into the local caravan park. Well.....this place has to be experienced to be believed. Julia Creek has a huge artesian water source and the caravan park offers hot mineral baths as part of the price for a powered site. The baths are set up inside cut out water tanks and offer beautiful baths with views to the surrounding plains. At sunset, the skies are amazing. This was a real treat and one that we will come back for again.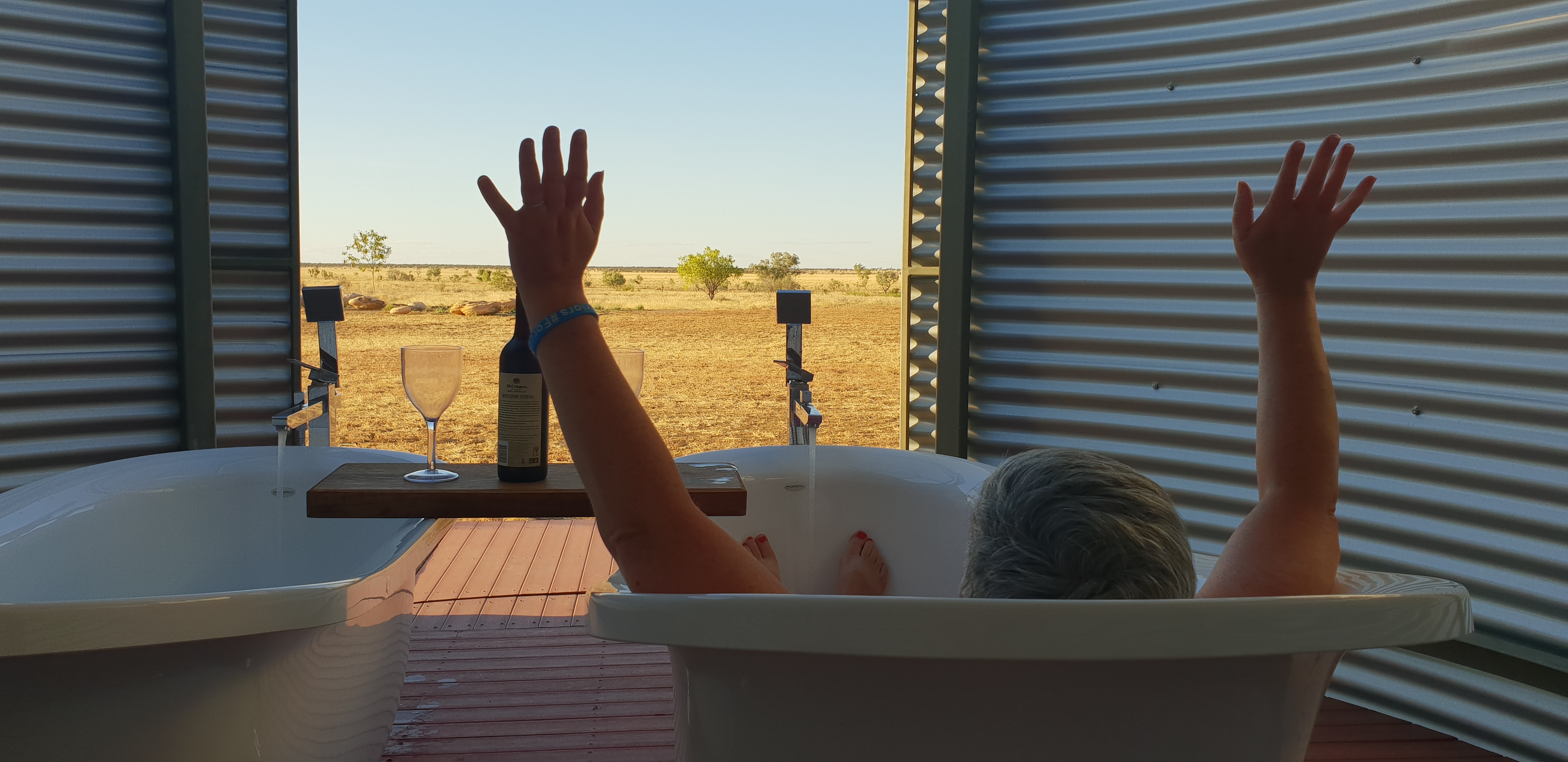 The amenities at Julia Creek are also unbelievable. They are virtually brand new and wouldn't be out of place in a luxury hotel in the city. If you're heading out this way, you must put Julia Creek on your itinerary.
We then headed south along the Julia Creek - Kyuna road which is now fully sealed. We drove onto our next stop at Winton where we found a great free camp just outside Opalton on the banks of Mistake Creek. Its supposedly just a 24 hour stop but it was obvious some others had been there for quite a while.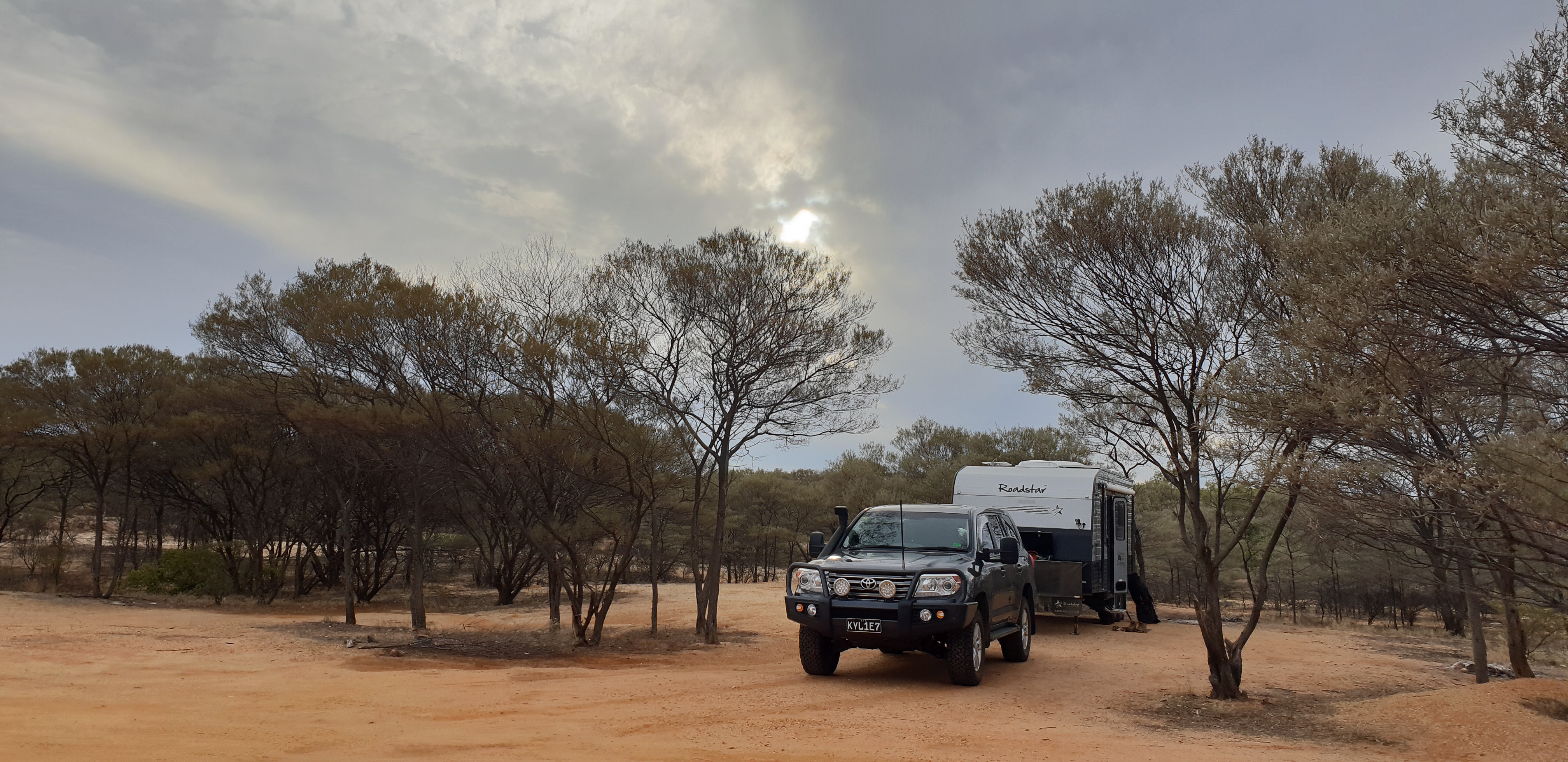 Our next stop was at Longreach where we intended to spend a few days exploring this iconic town. We camped at the Macsland Rest Area which has a huge campground just off the road. This turned out to be a fantastic camp to base ourselves at and we ended up staying here for 7 nights. Here we really gave our new Lithium battery system a workout which it handled with ease despite the overcast conditions. We could have stayed longer but we ran out of water.
Longreach itself is a terrific place to explore the history of life in outback Australia. The QANTAS museum is a must see for aviation buffs. Its worth doing the walk-through tour of the aircraft on display including a Boeing 707 that was rescued from a boneyard in England and flown to Australia. It was decked out as a corporate jet and once flew Michael Jackson as a passenger.
The Stockman's Hall of Fame is also a huge draw card for visitors to the region. That said, we didn't think it was worth the expensive entry fee. The dinner and evening show was good fun.
Our next stop was in Barcaldine, the birthplace of the Australian Labour Party. Its obvious the community is proud of the history of their town and a lot of effort has gone into presenting and preserving the historic sites. The Barcaldine Tourist Park is another gem of a park with the owners putting on free billy tea and damper every afternoon. Its a great way to meet new people travelling through the area.