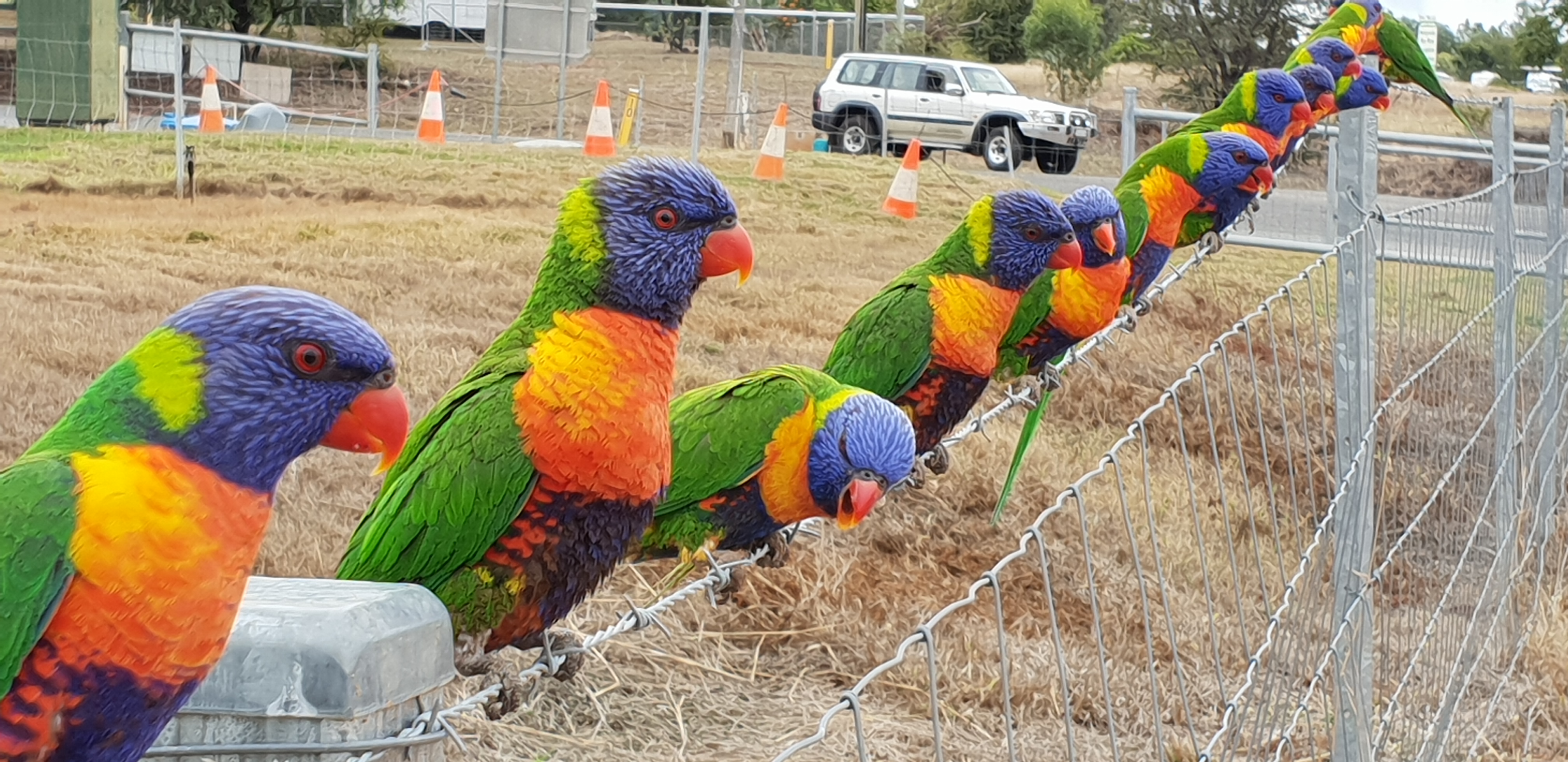 After Having such a good time at Gemtree fossicking for garnets, we decided to make a trip to the gem field region of Queensland. We drove to the small township of Sapphire and found a great little freecamp to base ourselves at for a couple of nights while we explored the area. It was a bit rough but it was free and centrally located to everything. If free camping isn't your thing, there is a small caravan park close by.
Just up the road is the Miner's Heritage Walk In Mine where you can explore a working gem mine as well as do some fossicking through a bucket of dirt. They give you instructions on how to sift through and wash it to expose the gems including garnets, sapphires and zircon. Its actually quite a lot of fun and its easy to get miner's fever. You can be virtually guaranteed to find something and its possible to unearth a gem that could be cut into a piece of jewellery.
There's lots to explore in this area and we would have stayed longer but we were limited by the 48 hour restriction on the freecamp.
We headed back south and stayed overnight at another freecamp on the Capricorn Highway before heading onto Emerald. This stop turned out to be a nice little refuge with a coffee van there most days that is frequented by some of the local characters who live and work in the area. Its fascinating talking to these people and finding out about their life in this isolated region.
Our next destination was the city of Emerald but, rather than staying in the town, we decided to stay about 20km out of town at Lake Maraboon. This turned out to be another great find. The lake is huge and the caravan park sits virtually right on its banks. If you're into fishing, this is a great location. The park itself is one of the better ones we've stayed at with great facilities and friendly staff. Our site was right next to the off leash area for the dogs which was very convenient. The cafe' has the unique feature of being able to deliver meals to your caravan. Its room service with a difference...! We've never come across anything like it and its a real treat that makes you want to come back time and time again. The food was actually really good. The redclaw spring rolls were absolutely delicious.
Given we were going to be heading into some warmer weather, we took the opportunity to find a professional dog groomer and get the girls clipped. Wow...they looked amazing and for the first time in weeks without any red dirt in their fur.
Before we left, we took another day trip back to Sapphire to check out the market and go back for some more gem hunting. This time we went to Pat's Gems Tourist Fossicking Park. We found even more gems here. We also enjoyed one of their delicious meals at the Cafe'. Well worth a day trip.
After Emerald, we continued on our journey east towards Maryborough. We stopped overnight at the back of the Dingo Roadhouse where they have a free camp for passers by. Its a bit of a dust bowl behind the roadhouse and there is a bit of road train traffic but its a secure area and the sunsets here are amazing.
Next stop was in Rockhampton where we found a great free overnight stop at Kershaw Gardens, practically in the middle of the township and adjacent to some beautiful park-lands. We have since learned that this camp has been closed following legal action by Rockhampton caravan parks concerned it was taking business away from them.
We then headed south along the Bruce hwy and stopped at a brilliant little free camp on the Boyne River. Here we met some new friends from Bundaberg who invited us to stay with them for a couple of days. This gave us an opportunity to explore Bundy before we heading off to Maryborough for the Roadstar Caravan Owners get together.