Lately I've read a number of stories of people who have placed orders for a caravan or camper trailer who were initially given a build time or delivery date for their new pride and joy, and find that the manufacturer is unable to meet the promised schedule.  And I'm not just talking about a matter of a few days late. I talking about weeks or even months after the initial date.  Its heartbreaking to hear these stories especially when many have planned a big trip or a complete change of lifestyle around the delivery of the new RV.  They are often quite shocked when they are told, not having received any communication earlier that it may be a possibility.  One unfortunate fellow I heard about drove all the way from Melbourne to Brisbane only to be told on arrival the build had not even started.
At first I thought how unscrupulous it was of these dealers/manufacturers not to have informed their customers of these delays, but then I thought about our own experiences and I wondered how it could be that these people found themselves in this situation in the first place. Have they not been in contact with the company in the period between placing the order and the expected delivery date to ensure everything was proceeding on schedule? I started to think that these people who find themselves in this situation may have to accept some responsibility.
We've ordered a few 4WDs, campers and caravans over the years and, while we may have been reasonably lucky not to have experienced any major delays, we have always been proactive in our dealings with the dealers.  By that I mean we have not waited to be contacted, rather we have initiated the regular contact ourselves.  When we have had a specific deadline, we have ensured the dealer is reminded of this so that if there was to be a delay of any sort, we would be in a position to find out as early as possible.
One thing we did with the caravans was to ask for progress photos of the build.  While our intention was purely for curiosity, it had the effect of reassuring us the van was actually under construction when the manufacturer said it was.
The other trick is to remember the old saying, "the squeaky wheel gets the oil".  While I would never say we were annoying, we were firm with our requirements and ensured the other party was well aware of it, in no uncertain terms.  We just ensured we were on the top of their minds at all times.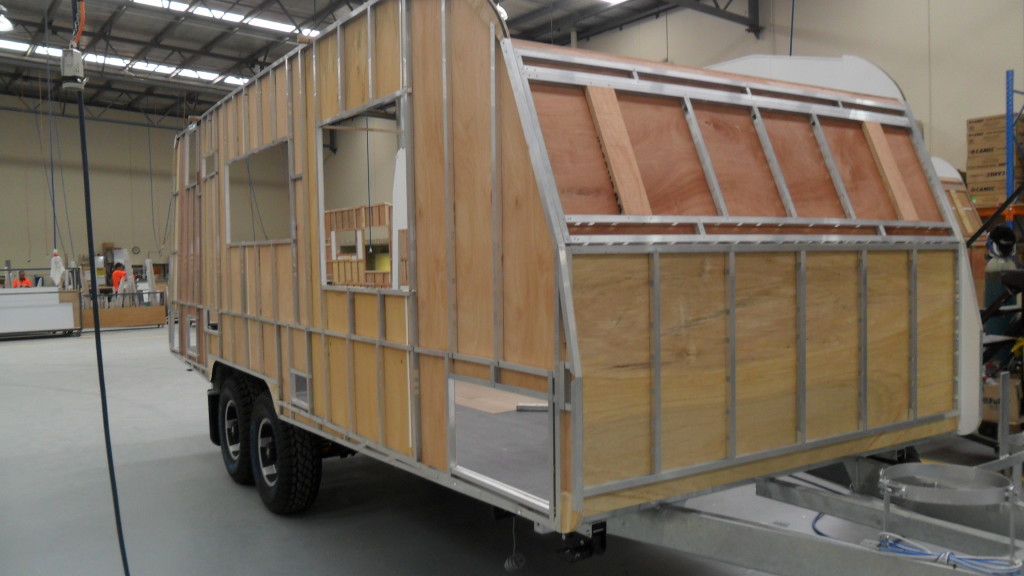 One thing I do want to add is that, while we were waiting for the build of the Roadstar, I visited Noel, the production manager, a few times and I got an insight into the demands and pressures of his job.  Building a caravan is much like building a small house.  There are dozens of individual components and many are brought in from a number of suppliers.  Each component has to be ready to be installed at a particular point in the build process and a delay in any one of these items can set the whole build process back as a result.  They even had a dealer go out of business taking the deposit on 5 vans with them.  In order to accomodate these unfortunate customers, Roadstar fitted the additional builds into the production schedule, adding further pressure to the process.  Being able to manage all this while, at the same time, ensuring the factory keeps to a schedule and maintains the expected level of quality, is a very difficult job indeed.  I certainly had no desire to take over Noel's job.
At the end of the day, communication is the key.  Keep in touch with your dealer.  Stay on good terms with them but remain firm about your requirements and there really should be no surprises come delivery day.
Safe Travels...