I had an unusual experience on the weekend.  I got flagged down by an older guy parked on the side of the Hume Highway just to the south of Craigieburn in his 2014 Holden Colorado.  I stopped and asked what the problem was.  He told me he had pulled over for an emergency pee break, got out of the car leaving the motor running and when he closed the door, the central locking locked all the doors. He had everything still inside the car including the keys and his mobile phone and the engine was still running.
I tried to open the doors but I it was impossible with the limited gear I had with me at the time. We tried to contact his wife who lived nearby but she didn't answer so we called RACV (local auto club for our overseas readers) and got them out to open the car for him.
This is a bit of a concern to me as I thought the auto locking feature on cars only activated when the vehicle was moving at a certain speed.  You can imagine if this happened out in the scrub or in the hot outback.  You would have to break in by busting a window and that may not always be a viable option.
This auto locking feature is being fitted to more and more vehicles as a deterrent against car jacking.  Not a huge issue here in Australia but a problem overseas, particularly the United States.  I do not believe it should be enabled on vehicles that frequently travel the remote areas of Australia.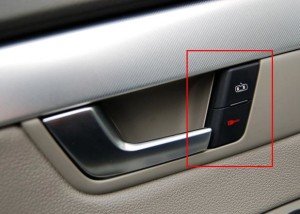 Either way, anyone with this feature on your car should be very careful and always take your keys with you when leaving the vehicle, even only for a brief stop.  Better still, never leave the vehicle with the engine running.
Stay safe
Marty