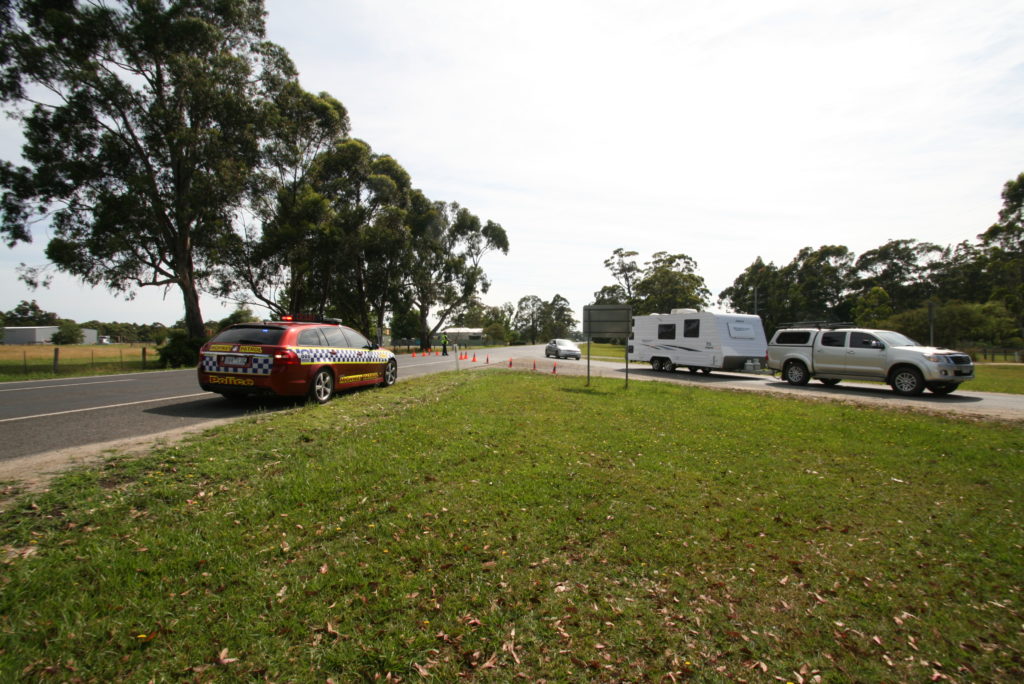 On the 4th and 5th of January, 2017, a police officer from the small town of Orbost in Victoria fired a massive salvo across the bow of the caravanning, camper and boating communities. With the help of a small team from Vic Roads, Victoria Police and a group of media and industry representatives, Acting Sergeant Graeme Shenton ran a standard roadside police stop during "Operation Roadwise", a Victorian state-wide blitz over the Christmas holiday period. What made this unique was that he added the capacity to weigh caravans and other trailers by utilising Vic Roads personnel and portable roadside scales. Up until this day, this sort of operation, where caravanners were subjected to weight safety checks, was a myth of epic proportions. Graeme's salvo may have crossed the bows of the general towing communities, but it scored a direct hit on the myth, making the possibility of being subjected to weight safety checks a reality for RVers across the country.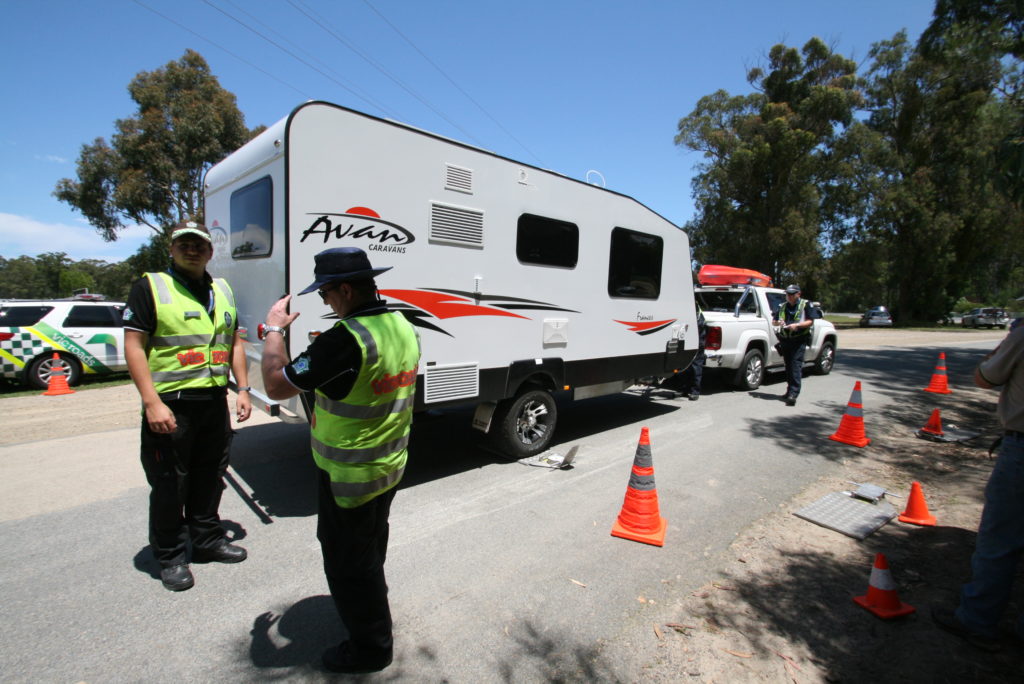 The event was widely publicised on social media. The details of the operation reached literally hundreds of thousands of people across Australia in a matter of weeks. The general reaction was overwhelmingly positive with the vast majority of posts on social media pretty much saying the same thing. There should be more of it. More importantly, those same people who were praising the operation were more than likely starting to question their own compliance with the law regarding their individual rigs. I know Kylie and I were. It prompted us to take our caravan up to a weighbridge and check out our weights. Like the many who were weighed at Newmerella, we were quite surprised by the results.
To put this into perspective, you have to look at the results from the Newmerella operation itself:
• 71 caravans were weighed across 2 days.
• 2 drivers knew all their ratings.
• Most had an idea of what their maximum allowable weight was (ATM) but were confused about how to manage weights.
• 3 knew what they actually weighed.
• 41 were overweight in one or more ratings (ATM, GTM, Ball weight).
• 5 were overweight by more than 20%.
• The majority of those spoken with were surprised at how heavy they were and had under estimated their actual weight.
It is worth noting that due to the time constraints of the day, no tow vehicles were weighed, however it is well known that many of the popular dual cab tow vehicles have some issues with GVM and GCM. Several were noted on the day with advise given to some who were obviously pushing their limits. If these had been weighed, then the percentage of overweight vehicles would likely have been much larger.
In many respects these figures were entirely expected but when you see them written down like that and understand they have come from a factual source, it is very confronting. Recognising that the sample from the weekend is not huge, if we were to apply a simple extrapolation of those figures to the wider RV community of over 600,000 registered vehicles across Australia, only 25,000 will actually know what they weigh. More troubling, out of the remaining 575,000 drivers who have little to no idea about what they weigh, nearly 350,000 are likely overweight in at least one category. Worse is that around 42,000 are, in all likelihood, overweight by more than 20%. Remember that is just RV's. Consider drivers towing boats and other heavy loads and you can start to appreciate the magnitude of the problem.
Now there will be those out there who do not agree that this is a significant issue. In fact, many accuse law enforcement agencies conducting similar operations as nothing more than revenue raising. I saw one particular comment on social media where it was stated that the police should be patrolling caravan parks and camp sites to counter thieves and stop wasting time targeting a minority. To me, this shows that many people have absolutely no idea about the way law enforcement works and how agencies like Victoria Police have to spread their resources across many areas in order to meet public law enforcement expectations.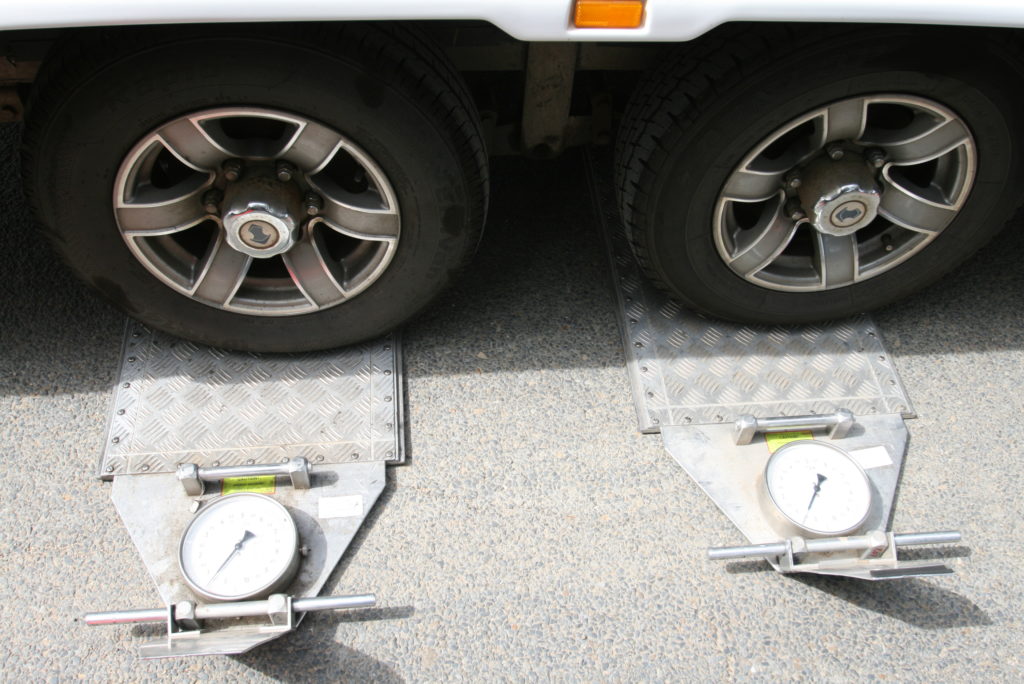 I have actually known of Graeme for about 4 years, but only met him in person very recently. Over the Christmas period, Kylie and I were holidaying in Bemm River, about 70ks from Orbost, and Graeme turned up at our caravan site at about 10.30pm on New Year's eve, just to say gday. He had been on general patrol with his offsider checking caravan parks and camp sites in the area to ensure the safety of campers during festive celebrations. He is a fairly typical country cop. Extremely friendly. Loves a chat but you also get a sense that if the situation called for it, he would be a force to be reckoned with, as his towering frame would suggest.
But Graeme has another side to his life. He is a fellow caravanner and he, like many of us, is passionate about the lifestyle. He is quite active on many forums and Facebook groups, although he keeps his identity on Facebook, well…let's just say low profile. He is very knowledgeable about the subject having gained a lot of experience from his own travels as well as from his police duties in Orbost. You see, Orbost sits right at the critical point between the major summer holiday destinations of Lakes Entrance in Victoria and the southern NSW coast along the busy and treacherous Princes Highway. Motor vehicle crashes involving caravans and boats are, unfortunately, a normal part of life in this area and Graeme has seen his fair share. In fact, the day we were heading up to Bemm River, there was a rollover involving a large caravan towed by a 4WD that Graeme attended. All were safe but it could so easily have been another tragic start to the holiday period for one family.
This puts Graeme right in the middle of the debate. He has a unique perspective where he can actually see the situation from both sides. It was this insight that gave Graeme the wisdom to run the operation, not as an enforcement exercise, but more as an education with the aim to raise awareness of the safety issues with drivers. Judging by the social media responses, he definitely achieved that. Thousands of RVers around the country took notice of what went on and have started to question their own status.
Evidence of this can be seen in the reaction on social media to posts, one by myself and the other by Mr Matt Sutton, who manages the very popular Caravanning and Camping Facebook group with in excess of 120,000 members. The posts showed ourselves weighing our rigs at public weighbridges. At last count, both posts had been viewed in excess of 270,000 times. Another subsequent post showing a link to our website where people can download a list of public weighbridges in each state received over 3,000 hits in 2 days.
I was present at the Newmerella operation and watched how the weight checks were conducted and how Graeme and his team interacted with drivers during the checks. They were patient, methodical, friendly, and willing to discuss the issues in a helpful and constructive manner. Others present included representatives from the Australian Caravanning Club who were also on hand to talk to drivers and assist with the overall goal of education. It was very impressive. Drivers were given advice on how to reduce weight and the effects of weight distribution on stability. All drivers were given printed information detailing a step by step process to assist them to establish their empty and loaded weights and how to use a weighbridge. All drivers were spoken to in regards to fatigue and taking rest stops. A TAC handout was given to drivers describing the effects of fatigue. I spoke to many drivers as well and everyone I spoke to said they were pleased with the approach and valued the advice given to them.
One area of concern that was addressed in a sterner manner was the lack of towing mirrors fitted to a number of vehicles. Many drivers who pulled up without towing mirrors defended their lack of compliance but found themselves loosing that argument very quickly. This is a subject for another day but one worth keeping in mind.
The outcomes from this operation are many but some stand out, in particular in relation to the overall desire of caravanners to become more knowledge about the safety aspect of their activity. In this respect, it is now up to the authorities, the media and industry associations to start to develop and publicise this information on a broader scale.
There is another outcome from Newmerella that I believe needs even greater promotion and follow up, and it relates to the manufacturing sector of the RV industry. The issues surrounding the accuracy (or lack thereof) of compliance plates on new caravans and campers are well known and have recently received a lot of main stream media attention through the activities of Ms Tracey Leigh and her Lemon Caravans and RVs facebook group. Others like Phil Sanchez of the Shonky Caravan Builders/Dealers facebook group have also been challenging the industry by publically naming and shaming builders and dealers who are allegedly involved in some decidedly dodgy practices. Industry experts like Mr Colin Young from the Caravan Council of Australia have also been extremely vocal in their condemnation of the industry and its severe lack of regulation. Newmerella should be a signal to the RV manufacturing industry that law enforcement agencies are now starting to look very carefully at the issue and realise that it will be only a matter of time before they become the focus of investigations.
Everyone involved in the RV lifestyle, from beginning to the end, has now been put on notice that the authorities are aware of the situation and are now prepared to do something about it.
So what happens now?
Well, that will depend on many things, not least will be the value placed on further activities of this nature by the authorities involved on the day. I know the recommendation in the follow up of Newmerella include conducting more weighing operations around the state of Victoria and to continue along the path of focusing on education before enforcement…for now. A closer examination of dual cab utes towing big loads is something that is being considered.
However, for Newmerella to be truly successful will require more than just further police operations. Those involved in the RV media and its representative bodies need to stand up and show their support for greater awareness, better adherence to the law and a genuine effort to further educate and prepare RVers of all types to ensure they are compliant with regulations and not overweight.
More importantly we need the RV manufacturing and retail industry to get their heads out of the sand and take responsibility for their part in the issue.
Mr Gary Moreland, who writes for Caravan and Motorhome magazine, who was also present at Newmerella, said something on the day that resonated with me. He described how the trucking industry introduced a chain of responsibility when it came to safety. In essence it means that everyone in the chain from industry regulators, RV Manufacturers, dealer companies and the drivers share varying degrees of responsibility for safety and, likewise, share the accountability when safety is compromised.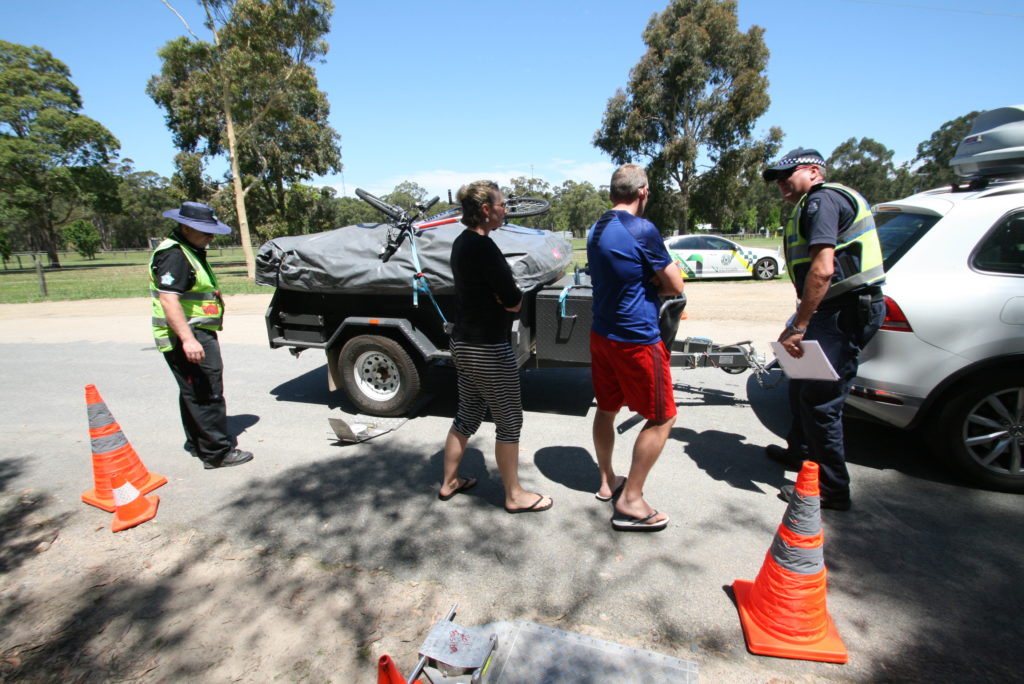 Gary believes the RV industry in this country needs to adopt a similar approach. Rather than working in isolated silos, everyone needs to take ownership of their part in the problem and work together to find solutions. As is the case of a regular motor vehicle, the compliance plate on an RV, be it a caravan, a camper trailer, a boat or a motorhome, is a legal document and it should be treated as one and enforced as one.
Graeme's operation at Newmerella is an enormous step forward in the path to safer RV motoring and will likely have already saved lives. But for this to be truly successful requires others in the industry, including those who are active on social media, to carry the momentum forward, but they must work together in order to achieve this common goal. As for the rest of us, the average motorist who just happens to tow a caravan, a camper or a large boat, we need to step up and take some responsibility for our own actions. We will not be able to plead innocence for ever or go on blaming the manufacturer of our RV for our situation.
Ignorance of the law is no excuse and right at this moment, the onus is on us to comply with the law.
I urge everyone who reads this to get your rig down to a weighbridge and get your weights checked. Even if you spend the effort to ensure you have not exceeded your tow vehicle's gross combined mass (GCM), you will have achieved something and taken one big step forward towards ensuring your own safety and that of others on the road around you.
Safe travels